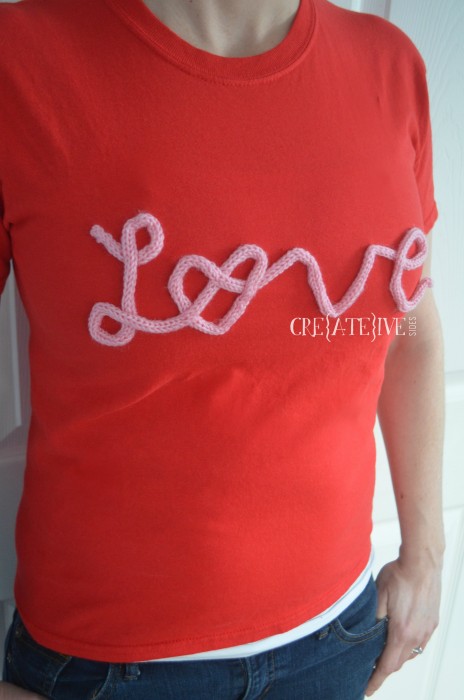 From home decor to fashion, word art is everywhere right now. This project puts a new twist on a plain t-shirt to create your own graphic tee.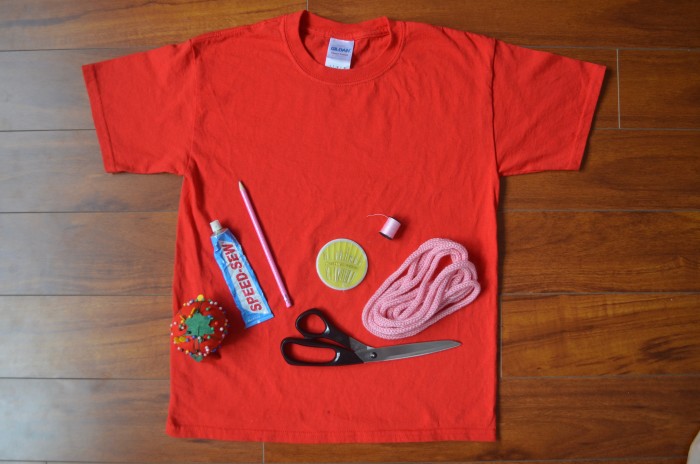 You will need:
T-shirt
Knitted or crocheted icord – 2 feet or more depending on the size of your design
Scissors
Pins
Kwik Sew glue
Toothpick
Newspaper or cardboard
Needle and thread
Knitted Graphic Tee Instructions
Step 1: Wash and dry t-shirt to prevent shrinking.

Step 2: Put a piece of cardboard or newspaper inside the t-shirt underneath the area you want your design to be. Place icord on your t-shirt in the shape you want and pin in place. Trim any excess cord.

Step 3: Take a small amount of Kwik Sew glue on a toothpick and tack pieces of the icord design in place and let dry. This step will make it much easier to hold your design while sewing.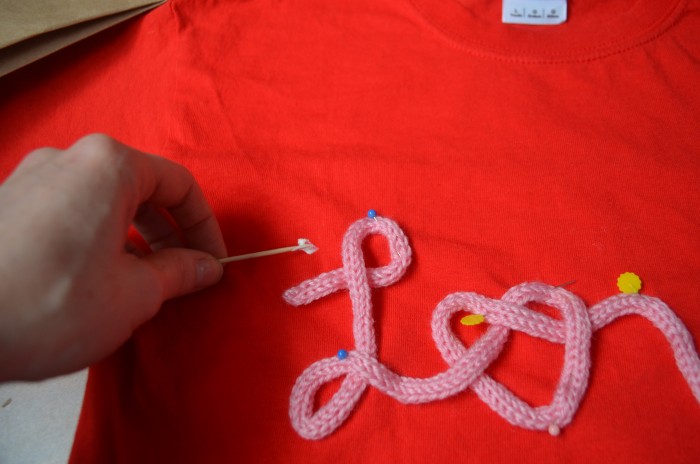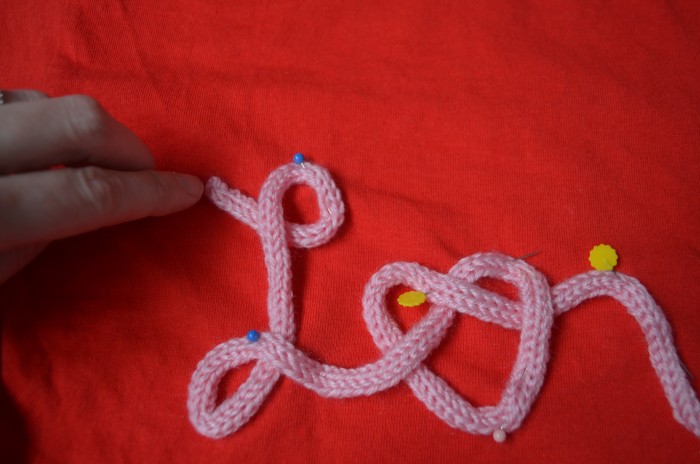 Step 4: With a needle and thread, sew your icord onto the t-shirt paying close attention to the spots that may snag with wearing or washing.
Step 5: Rock your new graphic tee!
Pro tip: Once your design is complete, wash t-shirt inside out!
Want to learn how to create your own icord for this project? Stay tuned for the full tutorial coming soon!










The following two tabs change content below.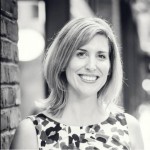 Andrea is the wife of one and mama of two who brings a certain je ne sais quoi to all she does. An avid crafter, baker and everything-maker she enjoys adding a little french twist to each of her creations. She firmly believes that coffee, wine and flying trapeze are the source of her joie de vivre.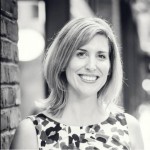 Latest posts by Andrea Moalic (see all)