Kebabs just scream summer don't they? They're a big family pleaser around our house too. I love that all the cooking heat stays outside, and my kids love anything served on a stick. Win-Win! This Apricot Glazed Pork Kebab recipe is a mainstay in our kebab rotation. It's a little sweet with a little kick, and best of all, it can be prepped ahead and frozen for a quick and tasty meal!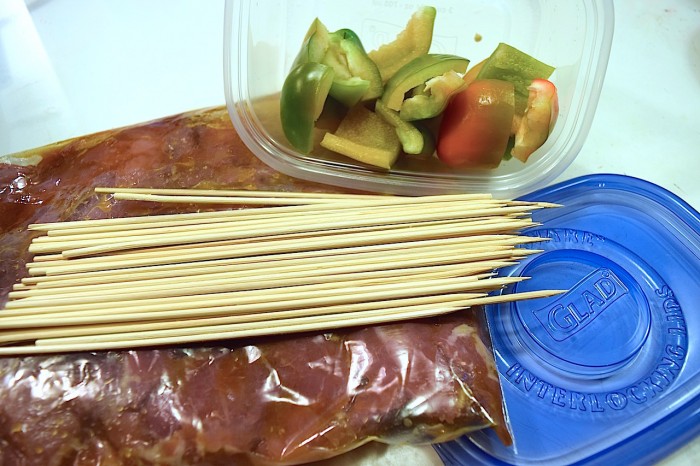 Freeze-Ahead Apricot Glazed Pork Kebabs
If you are planning to make this meal to freeze, follow the recipe below but mix the pork AND the peppers in with the marinade. Then, once you have threaded the skewers, my secret tip is to seal them individually with GLAD® Press'n Seal. I lay out a sheet (textured side up) that is twice as long as the skewers plus an extra inch. Then I lay 3-4 skewers side by side, leaving an inch between each skewer, plus an inch on either end. I fold the sheet length wise overtop of the pork kebabs and run my finger along each edge to seal. Then I run a finger in between each kebab to seal them off individually and voilà! No more fighting with kebabs that are stuck together! You can place each packet into a GLAD® Freezer Bag and you're good to go.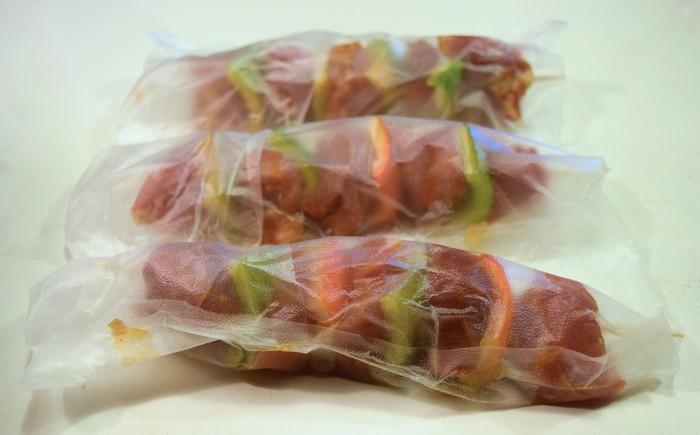 One thing to note: some people prefer their kebabs with extra crisp vegetables. If this is you, I would recommend freezing meat-only kebabs, and making separate vegetable kebabs the same day you'll be eating them. If you're not so picky about the texture of the vegetables, or like them a bit softer, you're good to freeze.
To cook, thaw the pork kebabs overnight in the refrigerator, or for a few hours on the counter. Then grill away!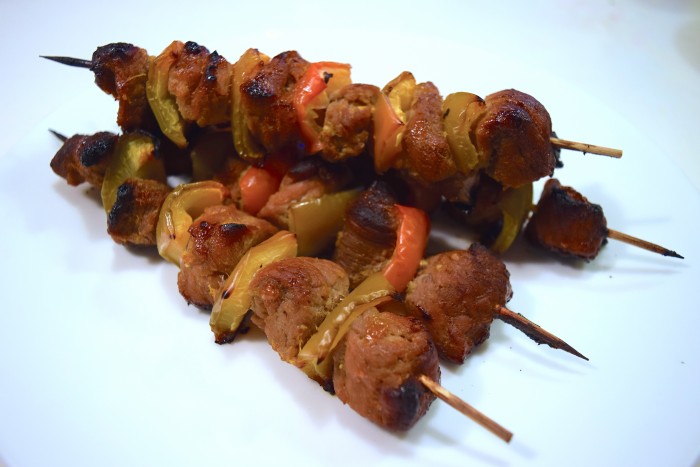 Apricot Glazed Pork Kebabs
2016-06-20 21:03:01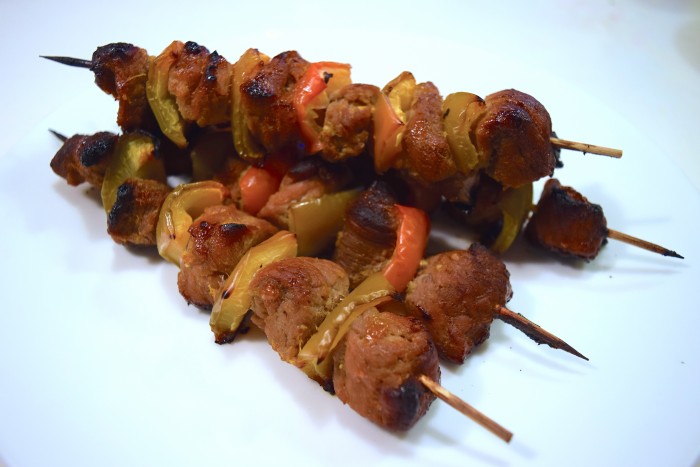 Serves 6
A sweet and spicy BBQ
Ingredients
8 oz jar of apricot jam
2 tbsp soy sauce
1 tbsp lemon juice
4 garlic cloves, minced
1 tbsp chipotle child powder
salt & pepper
2 lbs pork tenderloin, cubed
1 green pepper
1 sweet pepper
Instructions
Warm apricot jam in the microwave for 1 minute
In a mixing bowl, combine jam, soy sauce, lemon juice, garlic and chill powder, stirring well
Cube pork tenderloin and place into a large zipper plastic bag
Pour 3/4 of the mixture into the bag with the pork and let it marinade for at least 30 minutes
Chop green and sweet peppers
Preheat BBQ to medium heat
Alternate threading pork and pepper cubes onto bamboo or metal skewers
Dust with salt and pepper, and additional chili powder to taste
Place skewers on the BBQ and baste with remaining apricot mixture
Cook for 3 minutes and turn
Baste other half and cook for an additional 4 minutes or until done.
Notes
If you don't have a BBQ, the kebabs can be cooked in the oven at 375°F for 25-30 minutes
Adapted from MyRecipes.com
Creative Sides http://creativesides.ca/
I'm a big fan of
weekly meal planning and prepping
. You can find more prepare-ahead
recipe ideas here
, plus be sure to check out my
meal planning tips
too! Happy cooking!
All on the table disclaimer: Although this post has been generously sponsored by GLAD®, the opinions and language are my own. If I would not use it with my family, I would never suggest you use it with yours. Read our full disclosure statement here.










The following two tabs change content below.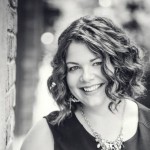 Heather is the somewhat sassy and sarcastic voice behind Life, Love and the Pursuit of Play. By day she is a freelance marketing consultant with Word of Mom Marketing, by night she runs her two fabulous blogs. Somewhere in between she is a wife to an amazing hubby and they both try to keep up with their two spirited girls!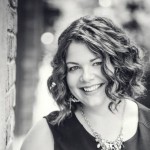 Latest posts by Heather van Mil (see all)