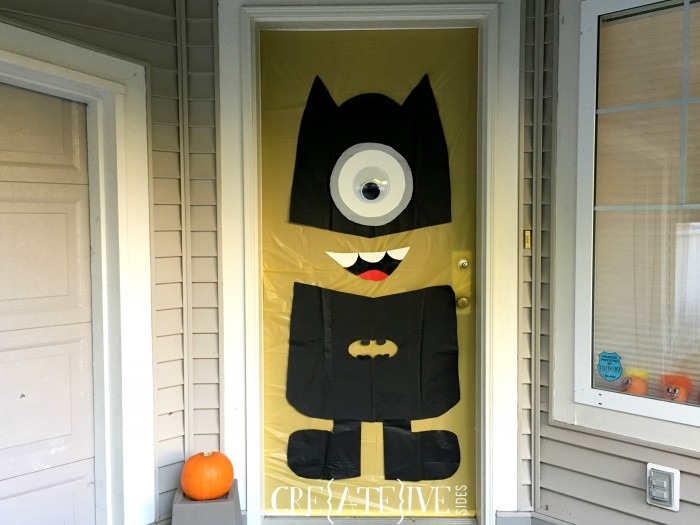 It all started with a vampire cape from the dollar store. No one wanted to wear it, it didn't even get much love sitting in the dress up box. I removed the collar of the cape and spread out the vinyl and started thinking about what I could use it for.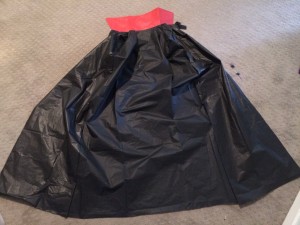 Ah ha! I had a yellow plastic table cloth left over from a recent birthday party. Given my kid's love for all things superheroes and Minions, this lonely cape would get a new a new life and decorate our front door for Halloween. Behold: Bat Minion!
You will need:
White card stock or cardboard
Black plastic/vinyl cloth (I used a vampire cape)
Stencil or print out of Batman logo
Yellow plastic table cloth
Googly eye (optional)
Paint – gray, white, red, black, brown
Paint brushes
Tape
Scissors
Pencil

Step 1: If using the vampire cape, remove the collar. With your material folded in half, cut out the shape of the mask, body and feet. Take the folded body portion and tape the batman logo on the fold and cut out. Tape the feet to the body.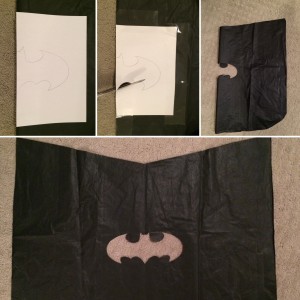 Step 2: For the eye, trace a large circle on card stock or cardboard with a bowl or other circular object. With a slightly smaller bowl, draw another circle. Use gray paint around the edges and brown and black paint for the iris. You can also use a googly eye from the dollar store for the iris.
Step 3: For the mouth, paint and cut out a mouth on cardstock. Make it as spooky or happy as you wish.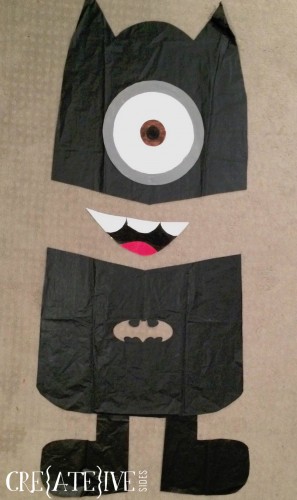 Step 4: Now you have all of your pieces, its time to set up! If your front door is painted, test in an inconspicuous spot to make sure your tape does not peel off the paint. Tape the yellow tablecloth to your front door. Make a very small cut and carefully push the tablecloth over the door handle. Repeat for the deadbolt. Tape the body and feet to the door. Repeat for the head, mouth and eye.
Happy Halloween!










The following two tabs change content below.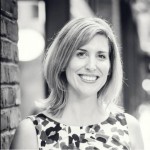 Andrea is the wife of one and mama of two who brings a certain je ne sais quoi to all she does. An avid crafter, baker and everything-maker she enjoys adding a little french twist to each of her creations. She firmly believes that coffee, wine and flying trapeze are the source of her joie de vivre.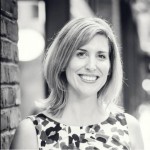 Latest posts by Andrea Moalic (see all)