Near midnight about twelve years ago I was craving chocolate chip cookies. I didn't have my mom's recipe on hand and I was fairly certain that my parents rule of "if its an emergency call home any hour of the day – it doesn't matter if you wake us up" did not apply to this crisis… I seriously pondered it for a few minutes. In desperation I went outside the family recipe and found another. After many years of tweaking and adjusting I have finally perfected the recipe.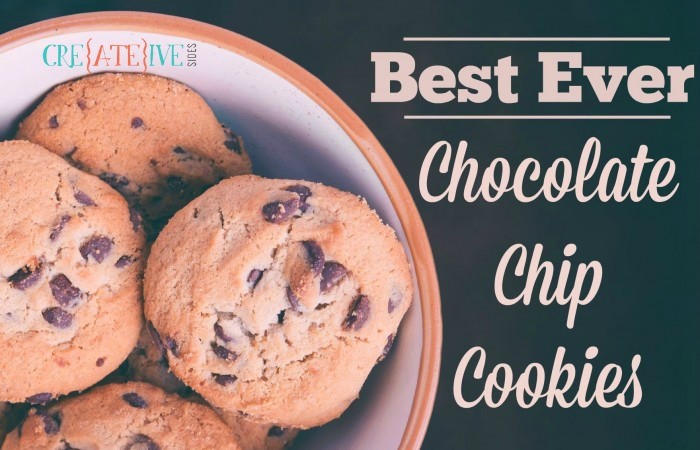 Both of our kids inherited the must-eat-all-the-chocolate gene that their dad and I have so this recipe is used a lot in our house.
It's quick to throw together and simple enough for the kids to make. Our daughter was two years old when I turned over the measuring and mixing of this family favourite to our tiny chef.
Pro tip: This batter keeps well in the freezer so you can scoop it out and whip up a batch whenever you have a craving.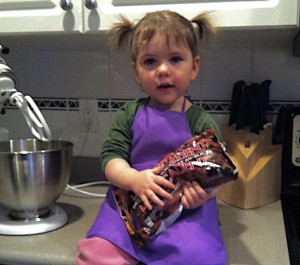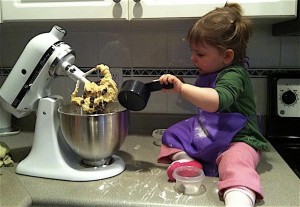 Best Ever Chocolate Chip Cookies
2015-10-06 01:09:37
Ingredients
1 cup (250ml) butter at room temperature
3/4 cup (175ml) sugar
3/4 cup (175ml) packed brown sugar
2 eggs
2 tsp (10ml) vanilla
2 1/4 cups (550ml) unsifted flour
1 tsp (5ml) baking soda
1/2 tsp (2ml) salt
1 cup (250ml) chopped walnuts or pecans
2 cups (300g) chocolate chips
Instructions
Preheat oven to 375ºF (190ºC)
Stir flour with baking soda and salt; set aside.
In a large mixer bowl, cream butter with sugar, brown sugar, eggs and vanilla.
Gradually blend dry mixture into creamed mixture.
Stir in nuts and chocolate chips.
Drop by tablespoon onto ungreased cookie sheets covered in parchment paper.
Baked for 9 to 11 minutes or until golden brown.
Creative Sides http://creativesides.ca/










The following two tabs change content below.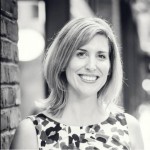 Andrea is the wife of one and mama of two who brings a certain je ne sais quoi to all she does. An avid crafter, baker and everything-maker she enjoys adding a little french twist to each of her creations. She firmly believes that coffee, wine and flying trapeze are the source of her joie de vivre.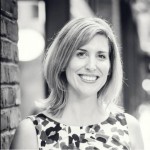 Latest posts by Andrea Moalic (see all)