The leaves are turning, the temperature is dropping and rain is coming more frequently. We're all getting ready to hibernate – pulling on warm layers, and making big batches of our favourite comfort foods to sustain us through the cold, dreary months ahead. Soup is one of my favourite comfort foods – it warms you up quickly, you can make it once in a big batch to last you through a week or two, and there are endless variations so it's never boring!
This Black Bean Sweet Potato soup is quick and easy to throw together, full of vitamins and minerals, and is comprised wholly of ingredients I always have in my pantry (a major win in my books). It can be jazzed up with shredded cheese and sour cream or left plain and simple. The recipe makes a lot but it freezes well.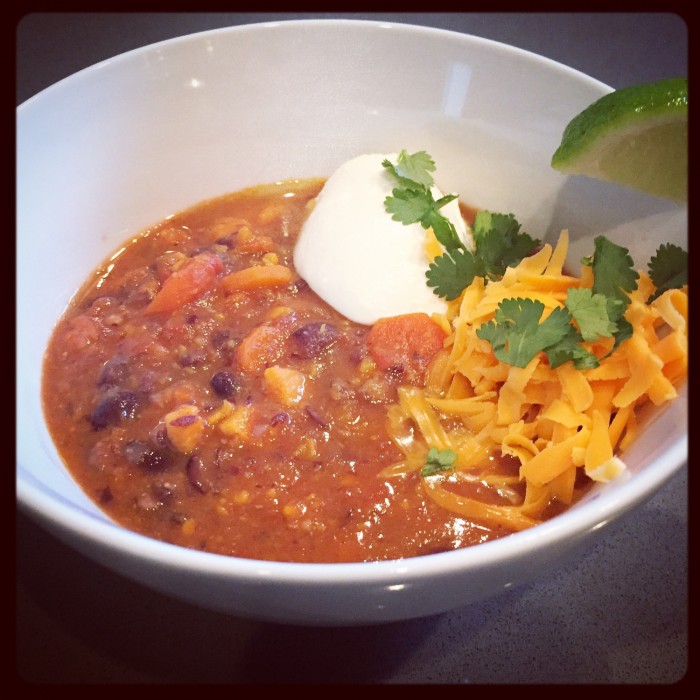 Black Bean Sweet Potato Soup
2016-10-01 15:57:26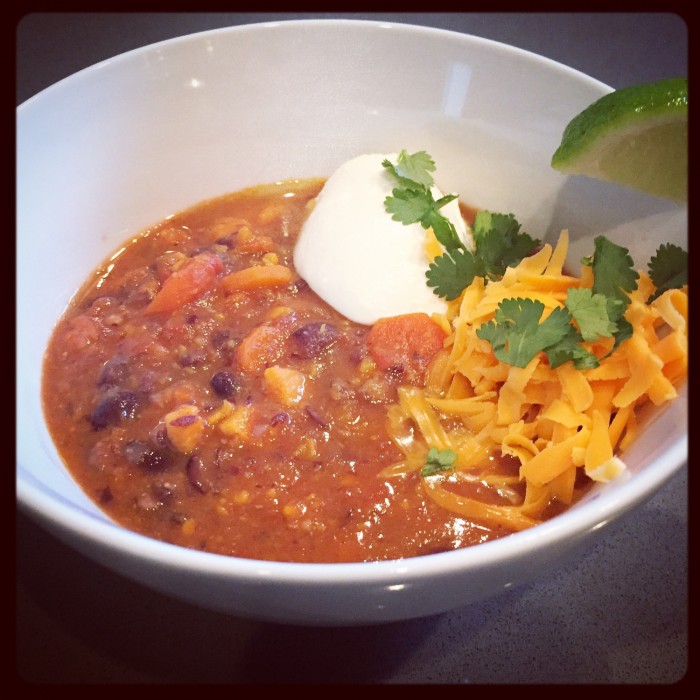 Serves 8
A hearty and healthy soup, perfect for brisk fall days
Ingredients
2 tablespoons olive oil
1 onion, finely diced
4 carrots, sliced (approximately 1 cup)
1 sweet potato, finely diced (approximately 3 cups)
3 cloves garlic, minced
1/2 teaspoon cumin
1 x 796mL can diced tomatoes, with juice
2 x 540mL can black beans, drained and rinsed well
4 cups vegetable or chicken broth
salt and pepper to taste
Instructions
Heat olive oil in large soup pot over medium high heat. Add onions, carrots, and sweet potatoes and cook until softened, 7 - 10 minutes.
Add garlic and cumin and cook, stirring constantly, for another minute or two.
Add tomatoes with their juice, beans, and broth. Bring to a boil and cook until vegetables are completely tender, anywhere from 5 - 15 minutes depending on how big you sliced your veg.
You can leave this soup as-is or you can blend all (or part) of it for a smoother consistency. I like to use my immersion blender and blend in quick bursts to end up with a sort of half-smooth-half-chunky consistency.
Serve with sour cream, shredded cheese, sliced green onions, fresh cilantro, lime wedges, hot sauce, etc. The sky's the limit.
Adapted from Hillary With 2 L's
Creative Sides http://creativesides.ca/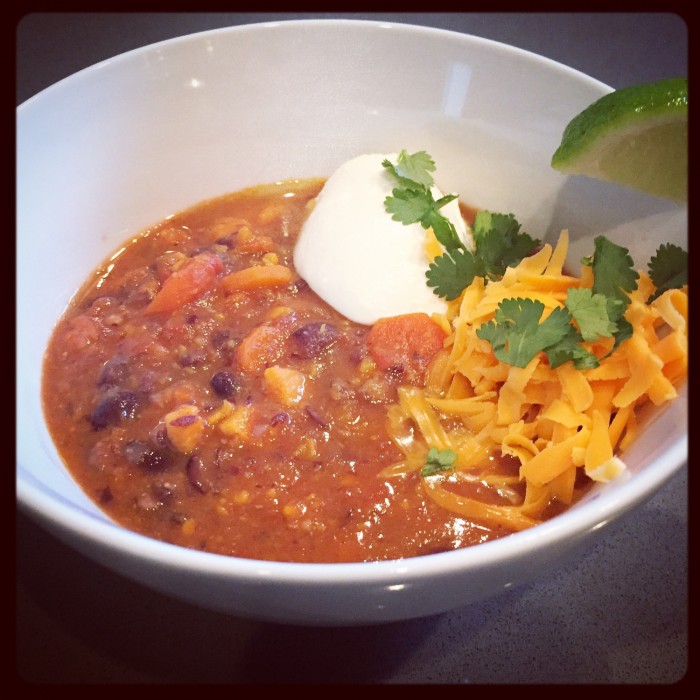 A version of this post originally appeared on Hillary with 2 Ls.










The following two tabs change content below.
Hillary is a part-time serious office person, part-time aspiring creative, and full-time mama of one spirited little guy. You can find her blogging about kitchen experiments, toddler antics, and life after cancer at Hillary with two Ls (please).
Latest posts by Hillary Westover (see all)