Finding Dory is set to be the animated movie of the summer, and I predict Dory parties will be the hot theme for kids birthdays (check out some amazing Finding Dory party ideas here). After getting to see a sneak peek of the movie with my girls, I couldn't wait to experiment with some blue cupcakes and royal icing to create my own Finding Dory Cupcake. Now you can use this tutorial to create your own!
Finding Dory Cupcake Tutorial
Cupcakes and Icing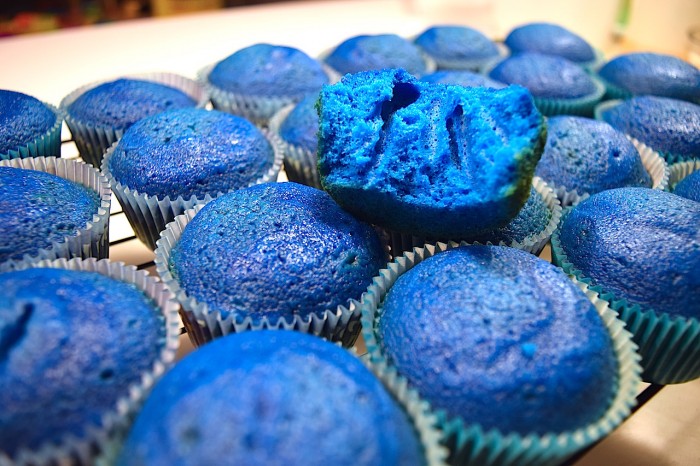 Step 1: Make a batch of your favourite vanilla cupcakes, adding a small amount of Wilton's Gel Icing Color in Royal Blue into the batter before pouring into the cupcake liners and baking. (I found both Finding Dory themed and plain blue cupcake liners at Michael's that worked perfectly).
Step 2: While the cupcakes are baking, mix up your buttercream icing (this is my favourite recipe), again adding a small amount of Wilton's Gel Icing Color in Royal Blue to the mix to match the cupcakes. Spoon the icing into an icing bag fitted with a 1M decorating tip.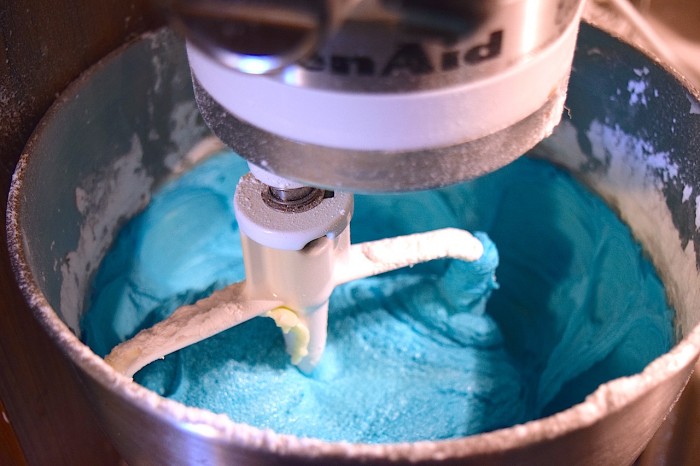 Step 3: When the cupcakes are cooled, ice the tops with a simple swirl of the buttercream icing.
Finding Dory Royal Icing Topper
Step 4: Print a colour Dory outline to use as your guide. This one worked well for me.
Step 5: Whip up a batch of Royal Icing, and separate into 4 parts.
Step 6: Using Wilton's Color Right Performance System, color your separated portions of Royal Icing Blue (20 drops of blue, 1 drop of black), Yellow (20 drops of yellow)and Black (20 drops of black), leaving a very small portion white.
Step 7: Place the printed Dory outline on a large cutting board or cookie sheet and cover with waxed or parchment paper. Secure waxed paper, leaving the dory outline free to reposition as needed.
Step 8: Pour royal icing into individual icing bags fitted with a #2 decorating tip. Use a decorating bag holder or tall glass to hold the bags, ensuring each bag stays upright with the tip flush against the bottom so no icing leaks while not in use.
Step 9: Begin tracing the outline in blue, and follow in black. Let it rest for 10 minutes or until partially set.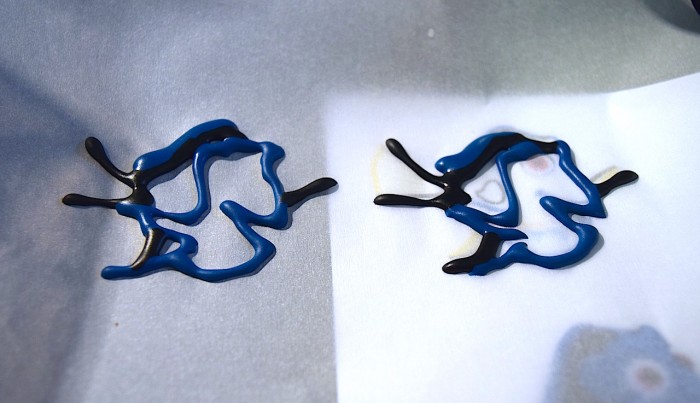 Step 10: Fill in the yellow parts of the fins and the white of the eye. Use a toothpick to place a dot of black in the centre of each eye. *note* in the images and video I started with a pink iris, however it was much too finicky and in the future I'll omit the pink and stick with simple white and black eyes.
Step 11: Fill in the black are of the mouth and back, using a toothpick to spread and settle the icing in the large areas
Step 12: Fill in the blue of the body, using a toothpick to spread and settle the icing.
Step 13: Let finished toppers set for 4 hours, or overnight before placing on cupcakes.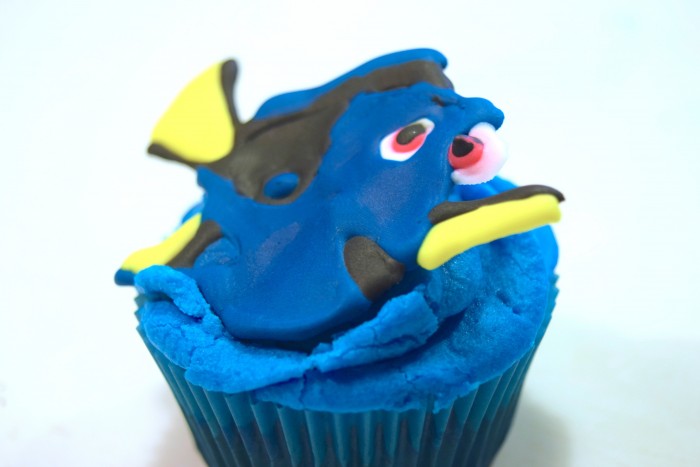 Step 14: Serve and enjoy!
Watch the above steps in our handy-dandy Finding Dory Cupcake Topper Tutorial video.
If you're looking for more Finding Dory Party Ideas, this is the place to find them!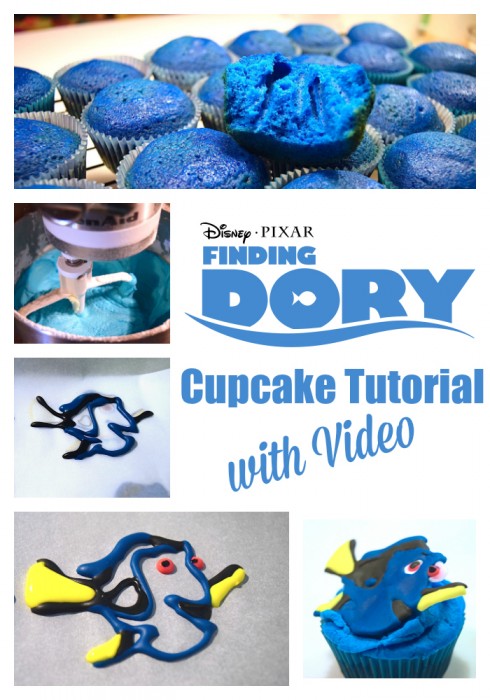 The following two tabs change content below.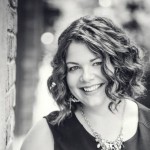 Heather is the somewhat sassy and sarcastic voice behind Life, Love and the Pursuit of Play. By day she is a freelance marketing consultant with Word of Mom Marketing, by night she runs her two fabulous blogs. Somewhere in between she is a wife to an amazing hubby and they both try to keep up with their two spirited girls!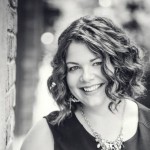 Latest posts by Heather van Mil (see all)