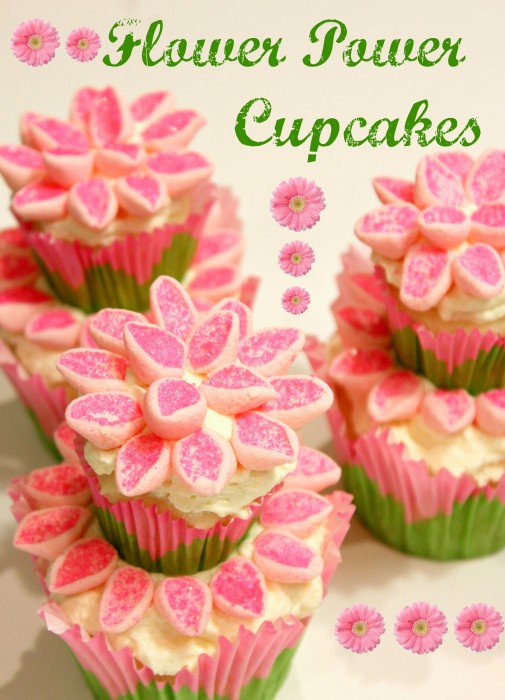 Maybe it's the string of teasingly sunny days we have experienced lately after weeks of rain. Perhaps it's the fact that my oldest has the flu again a whole two and half weeks after the last bout. Whatever the cause, I find myself longing for spring and I feel like it's just around the corner.
I may just be feeling this way because I need to hold out hope for a time with less runny noses, but I did see the first inclinations of cherry blossoms on my block the other night. When Travis got home from work I ran out of the house as fast as I could rushing around the block to soak up any sun left and stretch my legs after being stuck inside all day with a sick kid!
Safe to say I think we need spring and what better way to celebrate and coax on springtime than with a double decker cupcake covered in charming flowers?! Better yet, made with simple flower petals out of marshmallows! Yeah, you're right, there simply is no better way to prepare for warmer weather and bathing suits than with not one, but two cupcakes.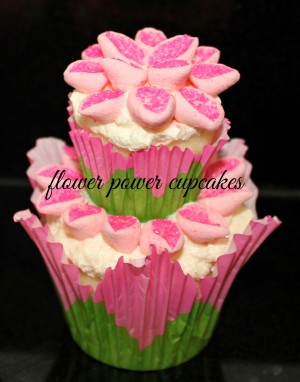 My initial inspiration came from these Wilton cupcake liners I found at Micheals, pink and purple, in both mini and regular size.
Flower Cupcake Instructions
What you will need:
Vanilla cupcake batter (either homemade or a mix works well)
Vanilla frosting
Multi-coloured miniature marshmallows
Wilton Sprinkles in Pink and Purple Sparkling Sugars.
Paper cupcake liners (optional). I chose Pink and Lavender Petal Baking Cups from Wilton
Kitchen scissors
Small ziplock bags
Step 1: Bake a batch of both mini and full sized cupcakes and allow to cool.
Step 2: Make a fluffy vanilla frosting. I left it white, because it gets mostly covered, but it would be great if it was pink or yellow as well.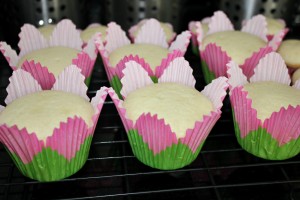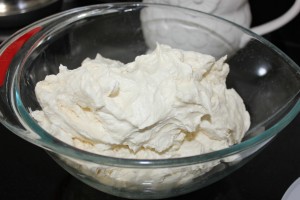 Step 3: I choose to use multi-coloured miniature marshmallows and picked out the colours I wanted – pink and yellow.
Step 4: Next place sparkling sugar in a ziplock bag (about a 1/4 of cup). I did one with purple and another with pink.
Step 5: Cut each marshmallow diagonally in half with sharp kitchen scissors.
Step 6: Once the marshmallows are cut, place in the ziplock with the decorating sugar and shake. The sugar will adhere itself to the cut, sticky side.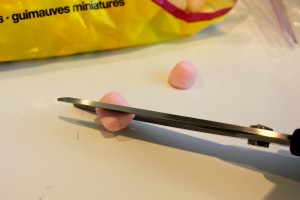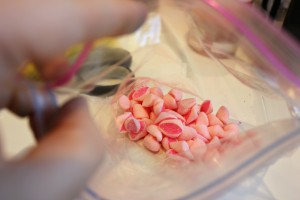 Step 7: Generously frost the bottom, larger cupcake. Frost the mini cupcake and place in the centre, on top of the larger, frosted cupcake to make two tiers.
Step 8: Place the marshmallows, sugar side up onto the frosting as petals, in circular patterns.
Step 9: On the top cupcake, begin with the petals in the centre and work your way out, creating a flower from the marshmallow petals.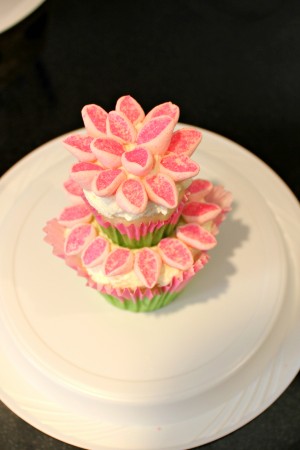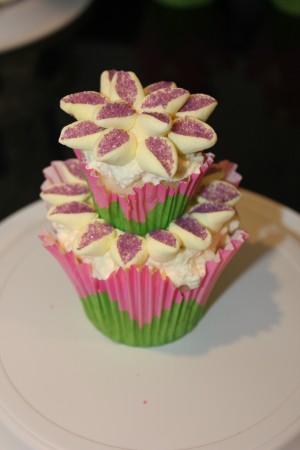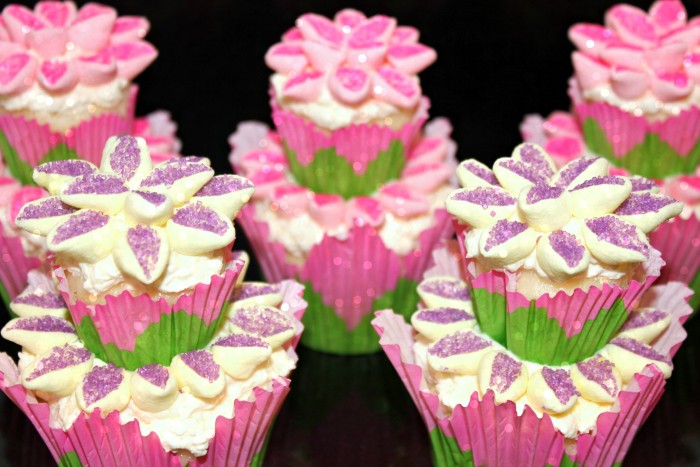 Enjoy!










The following two tabs change content below.
Laura Crawford
Laura is a nonstop baker, creative thinker and too many ideas maker. She has had a passion for creativity, décor and fashion for as long as she can remember. As a mother of 2 girls, Laura has learned to embrace plenty of sparkles, sprinkles, kids parties, school activities or really whatever creative fancy a seven and three year old can come up with! She and her husband make a fantastic team, working on renovation projects to make their home livable, but stylish for their happy family of four. While she has been creating for what seems like forever, writing for Creative Sides is her first foray into the world of blogging.
Latest posts by Laura Crawford (see all)