Overrun with limp lettuce, the produce section is not a happy place in the winter. This kale citrus salad doesn't pretend to be something it's not. It's not a place-of-honour-at-the-summer-picnic salad. It doesn't feature jewel-toned berries or fresh-from-the-garden tomatoes. It's winter salad. It's a make-the-most-of-what-we've-got salad. It's not pathetic or lackluster, though. This salad is robust and flavourful and defiant. This salad doesn't care that it's winter.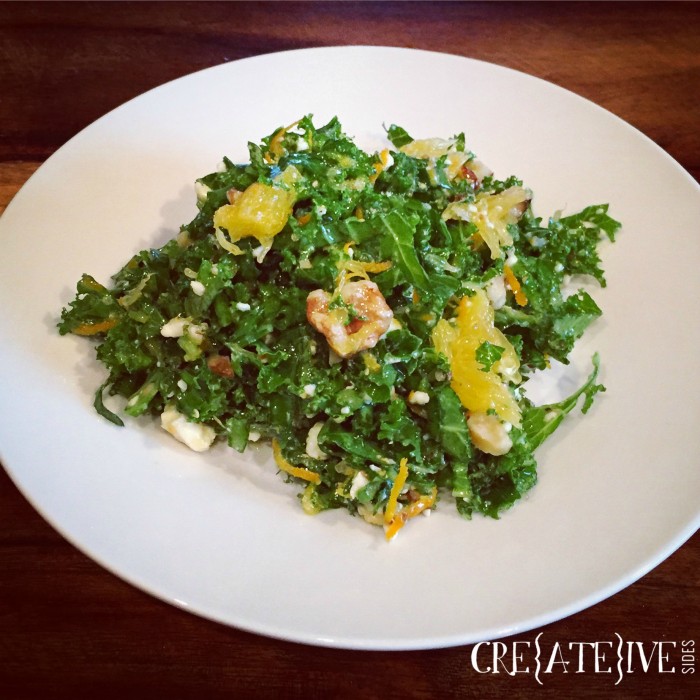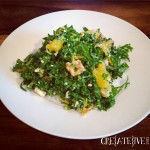 Kale Citrus Salad
2016-02-22 11:17:54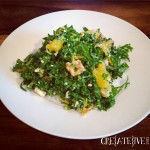 Serves 4
Ingredients
1 navel orange, zest and flesh
2 tbsp olive oil
2 tbsp apple cider vinegar
juice of 1/2 a lemon
1 tsp Dijon mustard
1 tsp honey
3 green onions, finely sliced
1 small bunch fresh mint, finely sliced (chiffonade) - approximately 1 heaping tbsp
1/2 cup crumbled feta cheese
4 - 6 kale leaves, finely sliced (chiffonade) - approximately 4 cups
1/4 cup chopped walnuts
salt and pepper to taste
Instructions
Zest orange into large mixing bowl.
Supreme the orange, chop, and add to mixing bowl with olive oil, apple cider vinegar, lemon juice, mustard, honey, green onions, mint, and feta cheese. Mix well.
Add kale and walnuts and toss until lightly coated with dressing. Season with salt and pepper.
Creative Sides http://creativesides.ca/










The following two tabs change content below.
Hillary is a part-time serious office person, part-time aspiring creative, and full-time mama of one spirited little guy. You can find her blogging about kitchen experiments, toddler antics, and life after cancer at Hillary with two Ls (please).
Latest posts by Hillary Westover (see all)