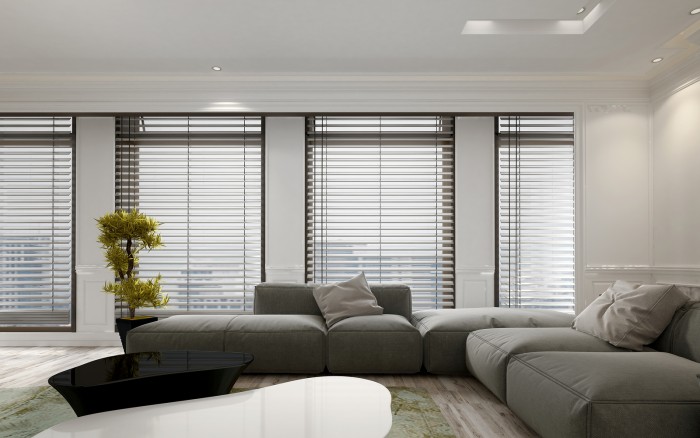 Parenting can be an overwhelming task, especially since there is simply no easy way to keep track of all the things that need to be done in a day when you've got so many things going on at once. From being employed to running errands, and dropping the kids to and from school, things like home maintenance can often be the last thing on a busy parent's mind. As a result, it's easy to forget to completely child-proof your home, especially if you make design changes like choosing new window treatments over a long period of time. Unfortunately, such memory lapses can be very dangerous. Dubbed the "silent killer", window blind cords are one of those seemingly innocuous things that adults don't realize can pose a threat to children; hundreds of children have passed away from strangulation upon getting caught in these cords.
Because of this potential danger, Health Canada has decreed that all Canadian-made window treatments, as well as those products sold in the country must be child-proofed with cord/chain tension devices. That being said, the rise of e-commerce businesses has resulted in many customers purchasing window treatments that do not necessarily conform to regulations.
As such, it bears to keep in mind that legacy or unregulated products, or even products that are improperly installed can pose a serious risk to children. Here are a few tips for those of you who would like to re-think your window treatment options for your family's home:
Go Cordless
These days, it seems like just about everything is going wireless. And why not? If it's within your budget, automated window coverings are a great cordless option for a child-proof home. They come in a range of different prices, and so you don't need to shell out an arm and a leg for them. Cellular shades make for great alternatives to corded blinds at a relatively affordable price.
Take Your Time
If you're in need of a more wallet-friendly solution, and cannot commit to changing all your blinds at once, you could also opt for changing your window treatments over an extended period of time as well. Simply start by the rooms most used by the kids – their bedrooms, the family room, etc. In the meantime, you can follow a few other solutions to keep those pesky cords from causing trouble.
Move the Furniture Around
If going cordless isn't an option for you, one of the first steps to take in childproofing your window treatments is to move some furniture around. Kids are adept climbers, and if the bed, a desk, a chair – anything really – is close enough to a window, they'll climb it at one point or another. If a child gets his or head caught within the cords of the window blinds, they'll be at risk of strangling themselves.
Double Check the Installation
We all know how exasperating home renovations can be. It's easy to make small, unnoticeable mistakes or to do a sloppy job at the end of a long day. Make sure that the window blinds are actually properly installed, cords are not super slack, and that cord-restraining devices are secure. On that note, if you've just purchased a new product, read the safety label to find out if it falls under new safety regulations. While all corded window treatments manufactured are supplied with a warning label and are within regulation, not every company will be as scrupulous.
The Tuck Doesn't Cut It
We've all heard of the old saying, "out of sight, out of mind". Many people seem to think that simply tucking the cords of their blinds out of sight will keep their kids from harm, but this isn't necessarily the case. Any child with a love of climbing will find that cord faster than they can say "uncle", and a gust of wind or the slam of a door could easily dislodge a cord that is tucked away on top of the blinds. Instead, you could opt for cutting the cord, in which case you'll be limited to using the tilt wand to adjust the slats. You could also purchase cord cleats to deal with excess cords. This a very economical solution, but depends on adults to use them properly and consistently after handling the blinds.
Ultimately, going cordless is the only solution guaranteed to keeping your window blinds child-proof. While you can follow our helpful hints to deal with legacy or unregulated products, if you decide to upgrade your window treatments, do your due diligence by purchasing commercial window coverings supplied with a warning label, and that fall under Health Canada's consumer regulations.










The following two tabs change content below.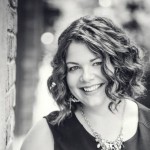 Heather is the somewhat sassy and sarcastic voice behind Life, Love and the Pursuit of Play. By day she is a freelance marketing consultant with Word of Mom Marketing, by night she runs her two fabulous blogs. Somewhere in between she is a wife to an amazing hubby and they both try to keep up with their two spirited girls!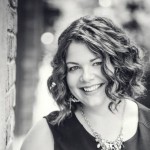 Latest posts by Heather van Mil (see all)