How to maximize space in a small apartment
If you happen to live in a booming urban environment, you may notice that the cost of living space is at somewhat of a premium. The solution to this is often to live in smaller spaces. Many of us have lived in small spaces at some time in our lives, and many of us still do – especially when you've found that perfect apartment close to work and right next to the grocery store. But how can you escape that feeling of living in a tiny box? There are a few small space solutions that can help you to really open up your space and make the most of it.
Think Vertically
It's important to remember that every room has eight corners! One way to maximize your space is by thinking vertically rather than horizontally. Floor to ceiling bookshelves are a great way to make use of wall space. Cabinets too! You can also think about exploiting the spaces between the tops of furniture and the ceiling. Think of hanging or high-mounted elements, which will draw the eye upwards.
Storage Solutions
In the same way, consider storage nooks, bespoke built-ins and tailored furniture to make use of every available portion of space. For example, try retractable pantry drawers for small appliances. To reduce clutter, make sure that items can easily be shut away or grouped by category. Open storage can also draw the eye upward; balance this against the amount of clutter you have on your shelves.
Opening Up
Doors and walls are so last century! Consider using room dividers in place of walls to let your space breathe. If you want to go further, consider glass walls, which can separate spaces without visually dividing a room. Curtains are also useful where privacy is required, and can make one wide open room into two very easily. And try increasing your window to wall ratio; larger windows let in more light, which can really make your space seem more open and free.

Less is More
It's a lot easier to minimize clutter if you don't have any clutter. Embracing a minimalist lifestyle can not only make your space go further but also cuts down on the need for consistent consumption of consumer goods, saving money as well. A win-win. In terms of furnishings, maximize your square footage by using small, easily moveable pieces of furniture. As an alternative, use fewer, larger pieces of quality furniture – this may seem counter-intuitive, but this can make a room feel grander. But choose which technique you want to use – don't mix and match!
Mirror, Mirror
The cunning placement of mirrors can do wonders for opening up a space. Using them can easily double the size of a room, for example by mimicking doorways and windows. An alternative is to use reflective metallic subway tiles; reflecting more light will also help the space feel larger. Other visual tricks include see-through furniture made of glass, Lucite or Plexiglas – either that or mounting the mirrors or tiles on the furniture themselves.
Zone Warfare
Think about all the things you do in your house or apartment –work, sleep, eat, relax – and consider separate zones for each activity. You can place different types of furniture and demarcate the zones by using multiple seating areas, a table and chair, or a tented bed. If you don't want to go this route, go the other way: find elements that have multiple functions, like a table that can function as both dining table and desk, or deep sofa beds. Try ensuring that each furniture piece is dual-use at least. That way you will waste as little space as possible.
Conclusion
Maximizing your space doesn't have to be a chore – it can be a fun interior design project. Reduce clutter by thinking like a minimalist, and making use of storage space in an optimal fashion. Use visual tricks like mirrors, windows and glass walls to open up the interior, and make use of as much of your vertical space as possible. And consider the type and size of furniture you are using, where it's placed and what it's used for. Taken together, these tips should help you to feel like you're living in a much larger space!










The following two tabs change content below.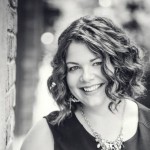 Heather is the somewhat sassy and sarcastic voice behind Life, Love and the Pursuit of Play. By day she is a freelance marketing consultant with Word of Mom Marketing, by night she runs her two fabulous blogs. Somewhere in between she is a wife to an amazing hubby and they both try to keep up with their two spirited girls!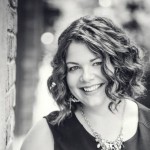 Latest posts by Heather van Mil (see all)