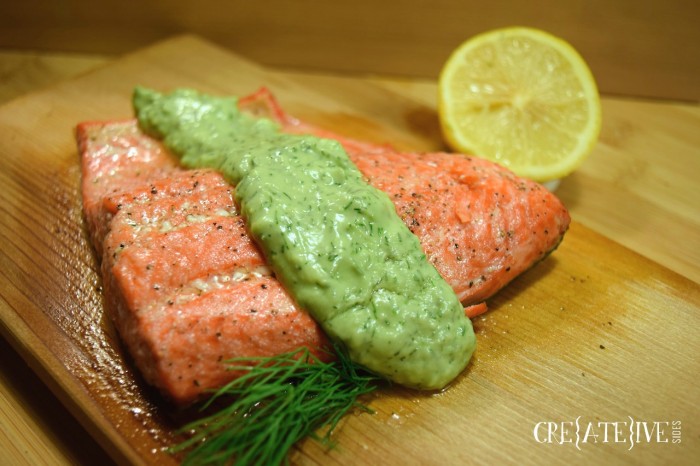 Here on the West Coast of Canada, there are a few things we know to be true:
We live in the tropics of Canada – yes it rains, but not nearly as much as we say it does because then everyone would want to move here.
We can BBQ all year round without having to shovel snow to reach our BBQ – you don't have to shovel rain… see #1.
We are lucky to have an abundance of fresh local ingredients available within 100 miles.
West Coast Spirit… easily observed in a gathering of great people, relaxed, welcoming, and – more often than not – planned on the spur of the moment.
Some of our best and most memorable gatherings are planned at the last minute. Friends coming over? Put some ice in a bucket with your beverage of choice, throw a salmon on the BBQ and whip up this tasty sauce. This sauce is quicker to prepare than the salmon and is a crowd pleaser. It adds a lot of flavour and interest to a simple meal and it lets you spend more time with your friends than in the kitchen.
What's the secret to this easy sauce? Olympic Natural Yogurt. I've raved about it before in my Coconut Lime Banana Bread recipe. I love it because it's so versatile and can be used at breakfast, lunch and dinner. Does this make me a Yogurt Aficionado?

Cedar Planked Salmon with Avocado Dill Yogurt Sauce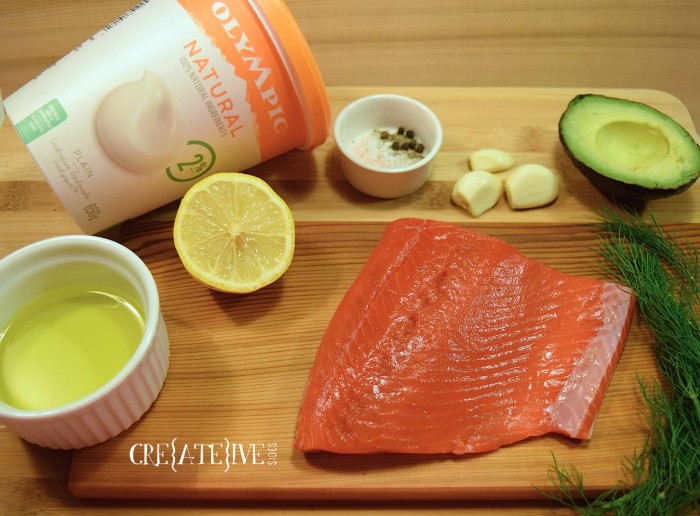 Ingredients
1 avocado
½ cup Olympic Natural Plain yogurt
3 tbsp dill (chopped)
1 clove garlic (pressed)
2 tbsp lemon juice
Salt
Pepper
4 salmon fillets
1 tbsp olive oil
Cedar Plank or parchment lined baking tray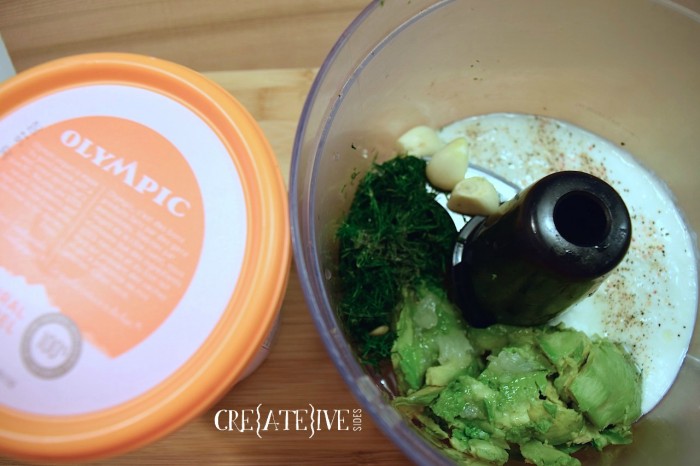 Instructions
Avocado Dill Yogurt Sauce
In a food processor, combine avocado, Olympic Natural yogurt, dill, pressed garlic, lemon juice, salt and pepper until smooth and creamy.
For garlic lovers you can blend the cloves of garlic whole but you may end up with small chunks in the sauce. If you prefer a smoother sauce, press the garlic first.
Cedar Plank Salmon (Baked)
Submerge your cedar plank in water for 2-6 hours prior to cooking. Weigh down the plank with a heavy object.
Preheat oven to 400 degrees
Place salmon skin side down on cedar plank.
Brush olive oil on salmon then season with salt and pepper.
Bake for approximately 10-15 minutes depending on thickness of your fillets. A good rule of thumb is 10 minutes of baking time for each 1" of thickness.
Serve topped with Avocado Dill Yogurt Sauce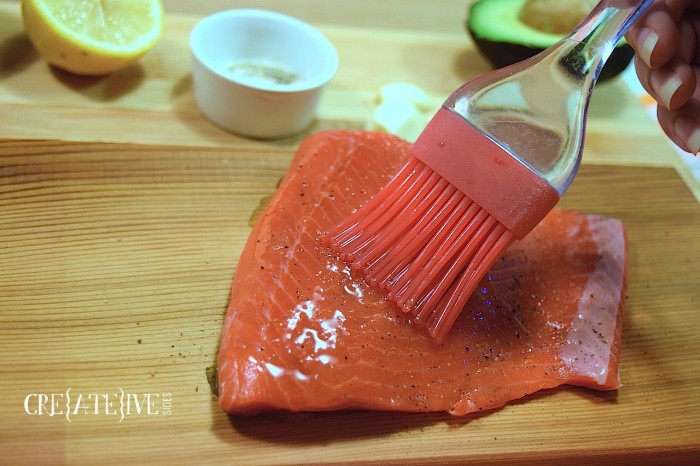 Cedar Plank Salmon (BBQ)
Complete Steps 1-4 as above
Place the plank on a preheated hot grill. Turn down to low and close the lid.
Keep the lid closed as much as possible. Plank should smoulder not flame. If the plank starts to flame, spritz the plank with a spray bottle of water.
Serve topped with Avocado Dill Yogurt Sauce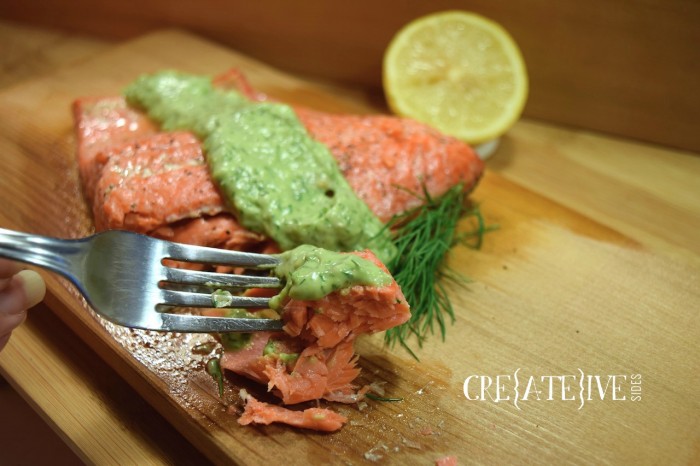 As mentioned in my previous post, Olympic products are made right here on the west coast in Delta, B.C. with 100% natural ingredients and fresh milk from cows who live close to their dairies. The milk has a shorter commute than my husband does to go to work. It's that fresh!
Olympic's packaging has a great new look and easily spotted in the grocery isle (as well as my fridge – my husband and I both went to the store and picked up yogurt last Tuesday without telling the other. I'll be referencing these recipes over the next few weeks as I have approximately 3kg of yogurt in my fridge. Thank goodness it's Back to School time!)
Disclaimer: Although this post has been generously sponsored by Olympic, the opinions and language are my own. If I would not serve it to my family, I would never suggest you serve it to yours.










The following two tabs change content below.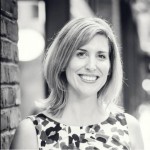 Andrea is the wife of one and mama of two who brings a certain je ne sais quoi to all she does. An avid crafter, baker and everything-maker she enjoys adding a little french twist to each of her creations. She firmly believes that coffee, wine and flying trapeze are the source of her joie de vivre.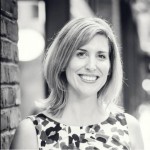 Latest posts by Andrea Moalic (see all)