Why this is so great:
Wiggly babies still need a comfortable cocoon in the summer.
Up-cycling is so great because a lot of the fiddly bits are done for you.
They are so cute!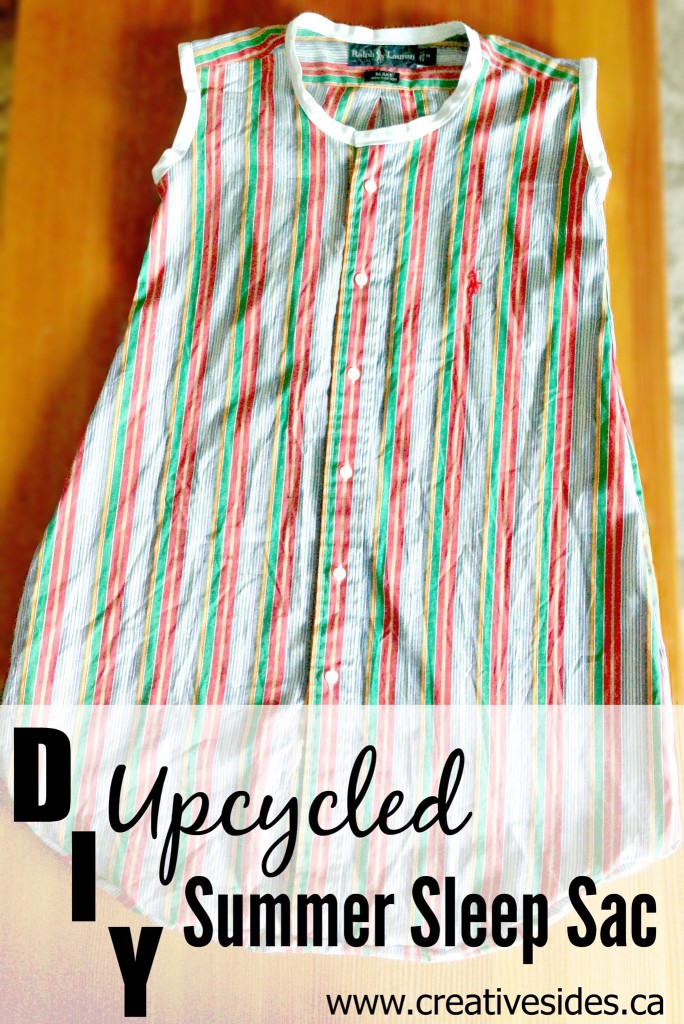 What you need:
How to make this :
Step 1: Wash and smooth out the shirt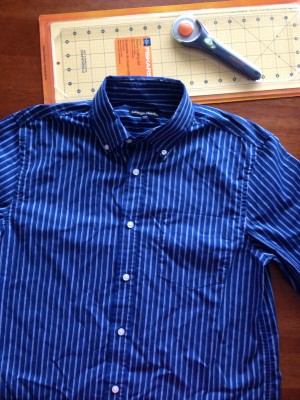 Step 2: Carefully remove/ cut off the collar and any collar buttons.
Step 3: Shape the neck by removing an arc of fabric. If you have another sleep sac that you like, use this as a template for this step and the side shaping.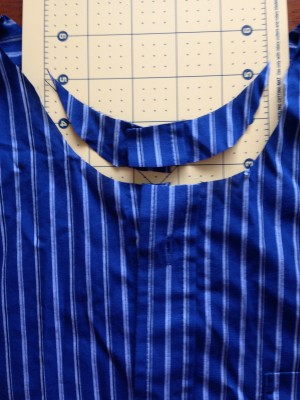 Step 4: Cut off the sleeves and extend your line down to remove the armpit. This is where you can free hand it or use another sleep sac for a template. (Do both sides)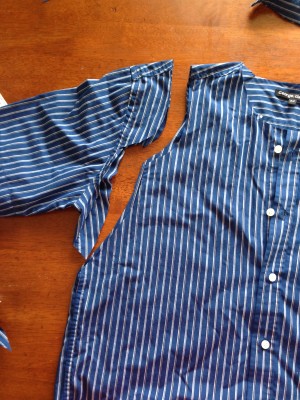 Step 5: Turn your shirt inside out, line up the side seams you just created and pin them.
Step 6: Sew a straight stitch seam on each side, remembering to secure the beginning and end.
Step 7: While you have the shirt inside out, line up, pin and sew the bottom edge to close up the bag.
Ok, easy part done. Shake out and breathe for a second.
Step 8: Now start with one armpit and pin the edge of the bias tape all the way around.
Step 9: Sew this in place.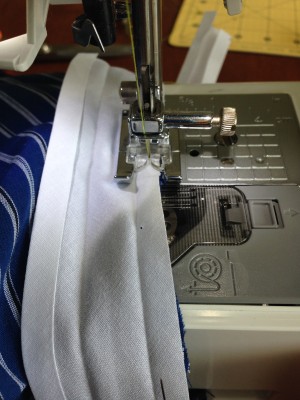 Step 10: Turn the whole shirt right side out. Now fold over the bias tape enveloping the raw edge of the sleeve.
Step 11: Pin and sew in place remembering that you are on the right side of the garment and it will show. I chose to use a decorative stich on this one but usually I use a straight stitch. You can match your thread to the bias tape or choose a colour that compliments the finished piece.
Step 12: Breathe.
Step 13: Repeat on other sleeve.
Step 14: Breathe.
Step 15: Repeat on neck. Make sure you don't accidentally close the neck up. You need to be able to unbutton the shirt to get it on the baby.
Et Voila, all ready for a summer nap!
This post may contain affiliate links. See our disclosure policy for more information.











The following two tabs change content below.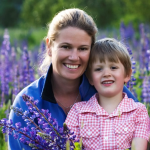 Kay is mum to an active little boy, living with her hubby and husky in beautiful Squamish BC. She has no special skills, no hidden talents, and really no special equipment. All she has is an insatiable need to figure stuff out. So she muddles through and figures things out, from crochet and sewing to home cooking ... and triathlon training. She is the creator behind Love Knot Designs and co-founder of the Healthy Family Expo in Vancouver.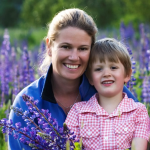 Latest posts by Kay Protheroe (see all)