It's a typical Tuesday; you haven't quite recovered from a busy weekend and the week is no more relaxing. Between school pick ups and drop offs, playdates and lessons, not to mention in-and-out-of-house work, the LAST thing you want to do when you finally have a minute, is cook! At least that's how I feel, and I'm guessing that I'm not alone. Aside from racking up a huge takeout bill, or feasting solely on packaged convenience food, what's a mom to do?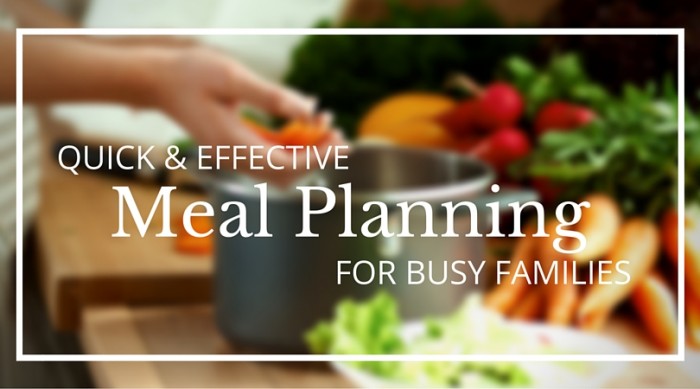 As our own schedule has gotten more and more hectic, I've realized that planning ahead and being more organized is the only thing to stop the trend of shrinking wallets and expanding waistlines. Before you write this off as something you can't manage, understand that I am the QUEEN of procrastination. Especially when it comes to my home, I really have a mental block against organization and preparedness. But when I was left with no choice, I found it wasn't nearly as bad as I had feared. Here's what I learned:
10 Tips For Weekly Meal Planning
Maximize Your Ingredients
This works in 2 ways. First off, there is no sense in buying a bunch of new ingredients when you can use what's already at home. Before you start meal planning, make a sweep of your fridge, freezer and cupboards to see what you're starting with. Secondly, plan your menu around several key ingredients. You don't want every meal to be exactly the same, but having some overlapping ingredients means you can save time in prep and potentially save money in bulk purchasing as well. In my meal plan for this week I used chicken and peppers in many of my meals, but the overall menu is anything but boring. Flipp is a great app that lets you search by ingredient and helps you find low prices and great sales at nearby grocery stores. I do all my meal planning with it!
Location, Location, Location.
It may seem like a no brainer, but don't forget to plan your storage. There's nothing worse than spending the time to plan and prep a week's worth of meals only to find you don't have enough containers or space to store it all! Additionally, take some time to think through where everything is going to be stored. Will it be in the freezer or fridge? Not only do you need to make sure you have the space AND the right type of storage container for the location, but you also need to think about how your fresh ingredients will keep until you use them. I always knew certain foods needed to be stored in specific ways, but I could never remember the details. I printed out this handy reference page below and stuck it to my fridge so I don't forget again! There's nothing sadder than throwing out food before you have a chance to eat it.
Don't Throw It Out!
There is almost always a use for every bit of food you're cooking with. I have a container in the freezer where I toss my strawberry greens, and any fruit that is less than awesome for eating fresh and use them whenever I make a smoothie. I also have an ongoing collection of chicken and beef bones, along with less than fresh veggies in my freezer (I know, it sounds kind of creepy), and whenever it's full, I toss it in my slow cooker with water and a ton of fresh herbs and make a delicious homemade broth! Point is, before you toss it, think if there's another way to use it.
So What Are You Waiting For?
These are the tips that keep me sane, plus save me time and money when I'm doing my meal planning. Even if you're hesitant like I was, I encourage you to give it a try and see how it goes. I bet you'll be pleasantly surprised. There is NOTHING better then coming home at the end of a long day and having dinner all ready to go with minimal work on your part.
To get you started I've got a super simple, SUPER TASTY recipe that you can include in your first weekly meal plan. Check out this Apricot Glazed Pork Kebabs recipe, and get planning! If you're stuck for other ideas, find more recipes here.
If you're in need of storage solutions, I'm a big fan of GLAD®'s line up of food storage products that make my meal planning so much easier. I love their Deep Dish and Large FreezerWare™ containers for my main meals and the Press'n Seal wrap is my go-to when I'm portioning off individual things to be frozen, like my kebabs, or super saucy meat portions. They also are a great resource for tips and tricks to help your keep your food fresher, longer!
All on the table disclaimer: Although this post has been generously sponsored by GLAD®, the opinions and language are my own. If I would not use it with my family, I would never suggest you use it with yours. Read our full disclosure statement here.










The following two tabs change content below.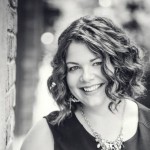 Heather is the somewhat sassy and sarcastic voice behind Life, Love and the Pursuit of Play. By day she is a freelance marketing consultant with Word of Mom Marketing, by night she runs her two fabulous blogs. Somewhere in between she is a wife to an amazing hubby and they both try to keep up with their two spirited girls!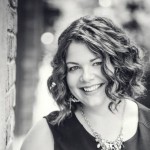 Latest posts by Heather van Mil (see all)