There's nothing more enjoyable than a holiday party, spending time with friends and family and savouring the season. When the table is set and the food is prepared, a signature beverage can really set your festivities apart. Celebrating good company is thirsty work and it's best to keep the drinks flowing for a memorable evening. The tinkling glasses and twinkling lights set a joyous scene and help make the season brighter.
These are some ideas of some magical drinks for your holiday party: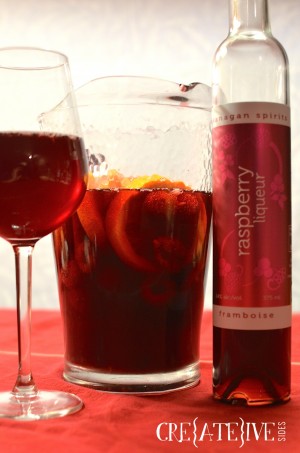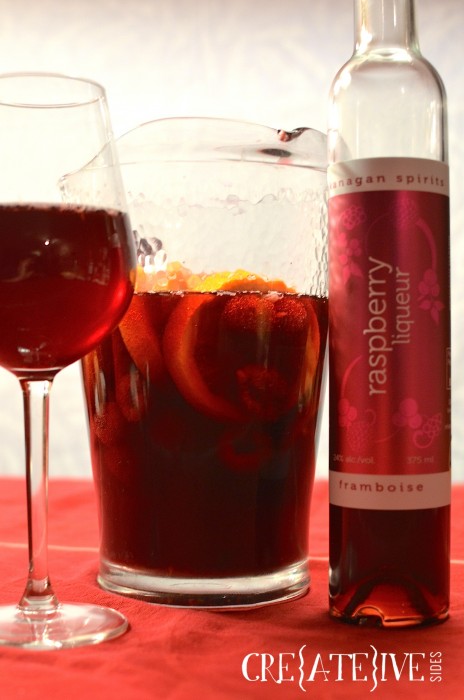 The nice thing about the sangria is you can make it a couple days ahead. The liqueur we love most for this drink is made with 100% BC raspberries and there are no colourings, chemicals or preservatives used in its production. Pure flavour from pure ingredients make pure fun.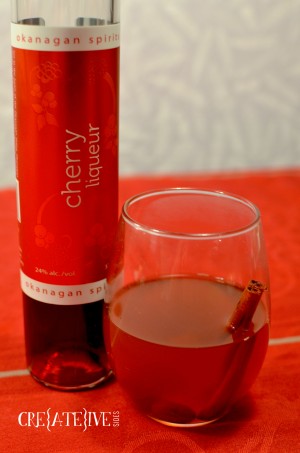 Spice up your holiday season with a spicy seasonal beverage. This warm, luxurious drink pairs nicely with the most blustery of winter days. The cherry and apple flavourings go together like mistletoe and kisses and unite to bring out the very best of the season.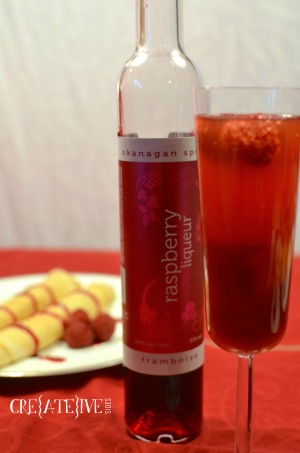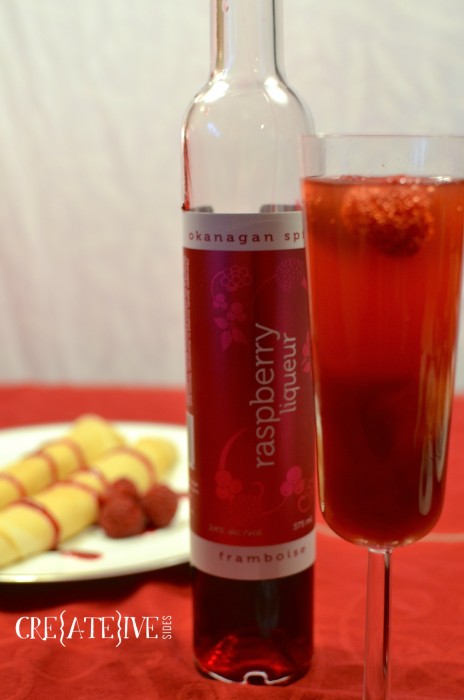 The raspberry liqueur tastes just like fresh picked raspberries (but with a punch) because it's made from 100% locally grown fruits from British Columbia. You might not be home for the holidays, but your drink will taste like you are right where you belong.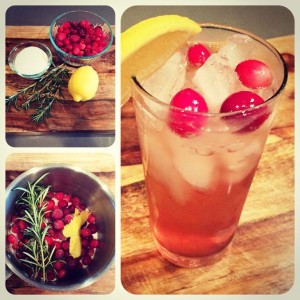 Rosemary Cranberry Simple Syrup Recipe:
Keep it simple this holiday season with this simple syrup for your cocktails that adds remarkable dimension. Suitable for use in alcoholic or non-alcoholic creations, this syrup is easy to make but tastes great.
Drink in the best of the season with these delicious drink recipes. Hosting a memorable event is easy with these fruity treats that are sure to impress your guests. Pop into your local Metro to get everything you need to be ready for your event yet. Tis the season to stock up for entertaining, and Metro has you set in that department so you can sit back, relax and enjoy. Cheers to a happy holiday party!

Disclaimer: Although this post has been sponsored, the opinions and language are my own. If I would not serve it for my family, I would never suggest you serve it to yours.










The following two tabs change content below.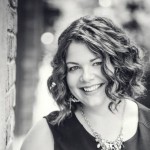 Heather is the somewhat sassy and sarcastic voice behind Life, Love and the Pursuit of Play. By day she is a freelance marketing consultant with Word of Mom Marketing, by night she runs her two fabulous blogs. Somewhere in between she is a wife to an amazing hubby and they both try to keep up with their two spirited girls!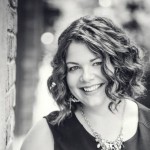 Latest posts by Heather van Mil (see all)