Looking for mini bite size desserts that will wow your guests and can be made ahead of time? These Raspberry Mascarpone Chocolate Cups paired with a glass of Raspberry Sangria will have you joining in the festivities instead of spending time in the kitchen.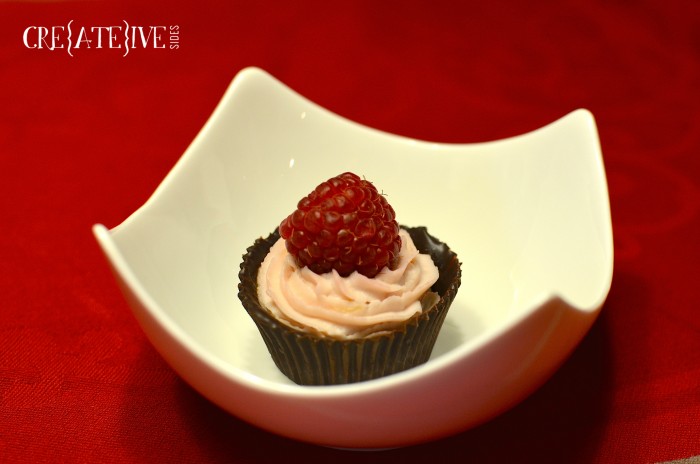 To add a lot of flavour and a touch of sass we used Okanagan Spirits Raspberry Liqueur for both the dessert and sangria – hello versatility! We love that it is made with 100% BC raspberries and there are no colourings, chemicals or preservatives used in its production.
The chocolate cups, coulis and sangria can be made a day or two in advance. The mascarpone filling tastes best prepared the day you will be assembling the dessert.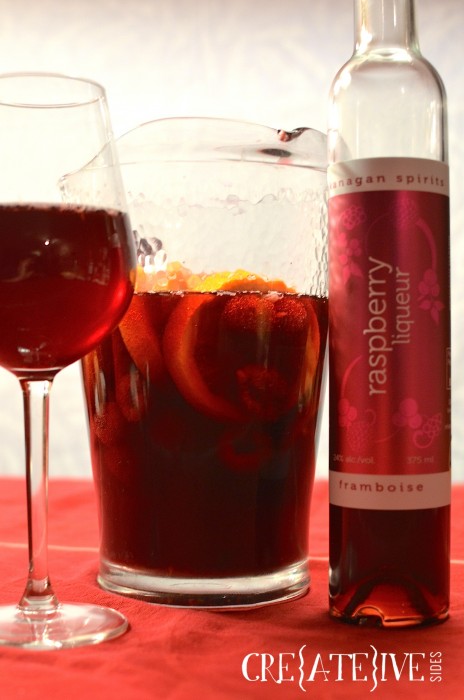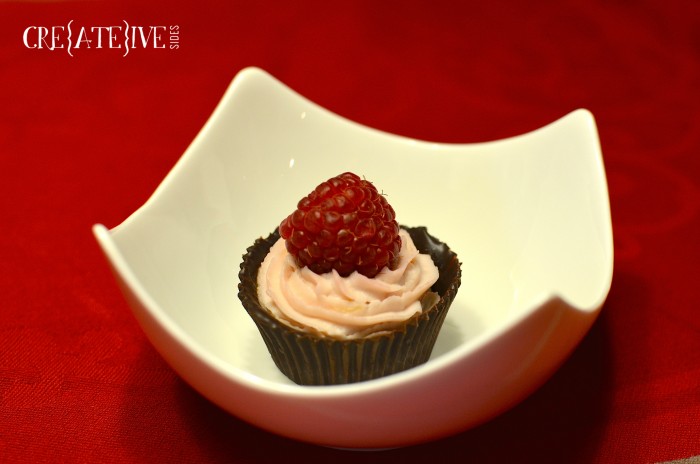 Raspberry Mascarpone Chocolate Cups
2015-12-07 22:58:09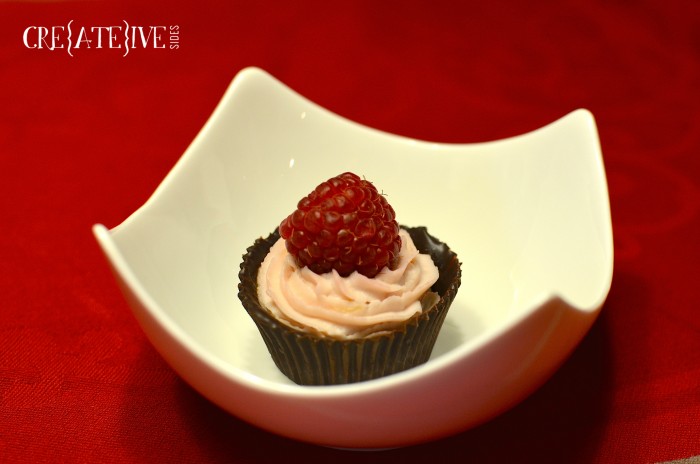 Chocolate Cups
2 c baking chocolate or chocolate chips (melted)
mini cupcake liners (paper or silicone)
Mascarpone Filling
1 c whipping cream
3 tablespoons sugar
1 oz Okanagan Spirits Raspberry Liqueur
8 oz mascarpone cheese
1 tsp grated lemon zest
1 oz Okanagan Spirits Raspberry Liqueur
Coulis
1 pint fresh raspberries
1/2 c sugar
1/4 c water
2 oz Okanagan Spirits Raspberry Liqueur
1 tsp lemon zest
Garnish
Fresh raspberries
Chocolate Cups
Spoon 1 tbsp melted chocolate into mini cupcake liner and use the back of a spoon or a pastry brush to cover the entire inside of the liner.
Place in fridge to harden.
Remove liner from chocolate once set. It is easier to do while the cups are cold.
Mascarpone Filling
In a large mixing bowl, whip 1 cup of whipping cream until stiff peaks have almost formed.
Mix in 3 tbsp sugar and 1oz of Okanagan Spirits Raspberry Liqueur. Be sure not to over-beat or mixture will become butter like. Set aside.
In a separate bowl, cream together 8 oz mascarpone, 1 tsp lemon zest and 1 oz Okanagan Spirits Raspberry Liqueur.
Fold in whipped cream.
Place mixture into icing bag and set aside until assembly.
Raspberry Coulis
Combine 1 pint raspberries, 1/2 cup sugar, 1/4 cup water, 2oz Okanagan Spirits Raspberry Liqueur and 1 tsp lemon zest in a saucepan; bring to a boil over medium-high heat.
Reduce heat to medium low; cook about 8 minutes.
Remove from heat; cool completely.
Place mixture in a fine-mesh strainer to remove seeds.
Assembly
Spoon or drizzle 1 tsp of raspberry coulis into chocolate cup (liner removed). Pipe in mascarpone filling. Top with fresh raspberry.
Notes
It is always best to make a few more chocolate cups than you think you will need as cups can sometimes crack when removing the liner.
For best results chill beater/whisk and bowl before whipping cream for mascarpone filling.
Chocolate cups, coulis and filling can be prepared in advance.
Creative Sides https://creativesides.ca/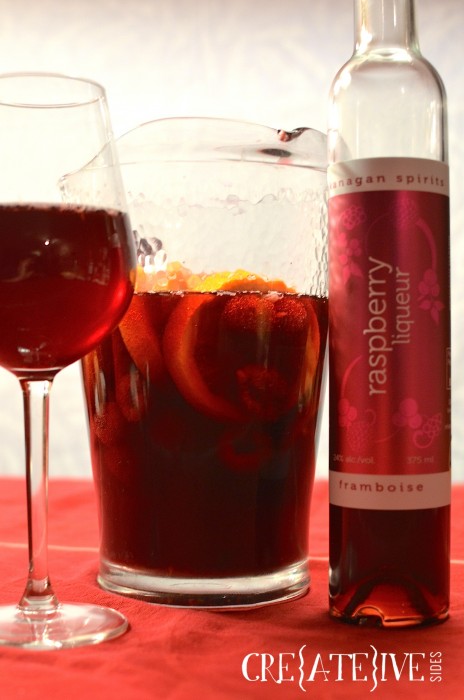 Raspberry Sangria
2015-12-07 22:39:57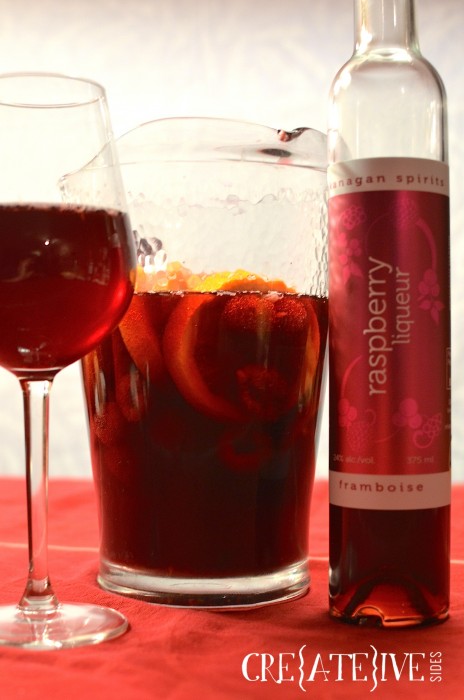 Serves 4
Ingredients
1 lemon, sliced
1 orange, sliced
1 pint of raspberries
1 1/2 c red wine
1 c Okanagan Spirits Raspberry Liqueur
1 1/2 c club soda
Instructions
Combine combine fruit, wine and Okanagan Spirits Raspberry liqueur and let marinate for an hour. If you have time let it marinate overnight. Add in club soda just before serving.
Notes
Perrier can be substituted for club soda.
Creative Sides https://creativesides.ca/
All on the table disclosure: While these posts were generously sponsored by Okanagan Spirits Craft Distillery, all opinions and ideas are our own. See more dessert and cocktail recipes here. Read our full disclosure policy here.











The following two tabs change content below.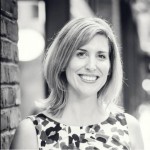 Andrea is the wife of one and mama of two who brings a certain je ne sais quoi to all she does. An avid crafter, baker and everything-maker she enjoys adding a little french twist to each of her creations. She firmly believes that coffee, wine and flying trapeze are the source of her joie de vivre.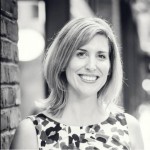 Latest posts by Andrea Moalic (see all)