Back-to-school time is upon us, which means new wardrobes and school supplies… and a new year of lunch-packing as well!
While my own children are not yet school-aged (though my eldest just started nursery school – ahhh!), as I teacher I've witnessed many lunches and have seen what works well. I've also packed many lunches for myself over the years!
Whether it's your child's first year at school or you're a veteran parent, you have a lot of lunch-packing ahead of you!
Here are some tips for packing a great lunch:
1) Pack for the amount of food breaks your child has — and make sure they know when to eat what
Many elementary schools have now moved to two "nutrition breaks" as opposed to a single lunch break. Younger children may have a hard time understanding and remembering this, especially as they first start school. In these cases, a lunch box with two compartments is ideal.
Even older children can benefit from a 1 and 2 label system, to ensure they have food left for second lunch.
2) Pack a variety of foods
It's nice to have selection at lunch time. A bento-box style may be ideal for kids who like to graze and can be packed with small amounts of many different types of food.
What to pack? A chart of different food groups with options listed underneath each can help here; just throw in a couple foods from each column. These types of charts are all over Pinterest, including our Back To School board.
3) Pack foods you know they'll eat
School may not be the best time to try new foods, especially when peers are around. If you do add in new foods, make sure it's not the main part of their lunch, until you know that it will go over well.
4) Involve Your Child in the Process
Have your child help shop for their lunch foods and then help pack them. It's also a good idea to have your child unpack, and supervise this process. If something is uneaten, strike up a conversation and ask why. Did they not have time? Try and pack foods that take less time to eat. Did they not like it? Or were they just not hungry enough that day? This information will help you for future lunches, so you're not just assuming they didn't like it. If they've eaten everything, maybe they need more food for the next day.
5) Make lunch FUN!
Let your child choose or decorate their own lunch bag or thermos.
Special touches within lunches are always fun and much appreciated by children as well. While you don't have to be the Pinterest mom here, a little note or fun snack can go a long way. You could even try cutting sandwiches in a different way or using cookie cutters to cut watermelon slices. Try and keep things fun and fresh!
Do you have any other tips? Leave them in the comments to inspire your fellow lunch-packing parents!
This post may contain affiliate links. See our disclosure policy for more information.










The following two tabs change content below.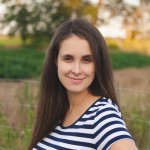 Jennifer is a teacher who traded lesson planning for full time motherhood and is now busy learning and creating with her two young children. Currently in the process of designing her third home in four years, she loves a good DIY project. Crafting and party planning - and searching for craft and party ideas on Pinterest - are among her favourite things. Jennifer lives in the Greater Toronto area and you can keep up with her and her latest projects at Living in His Way.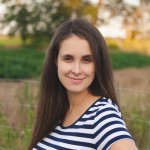 Latest posts by Jennifer Lazarski (see all)