From their very first Remembrance Day, my littles have been dressed up warmly and, rain or shine, we stand with so many others at our local cenotaph to pay our respects and give thanks to our veterans – both past and present.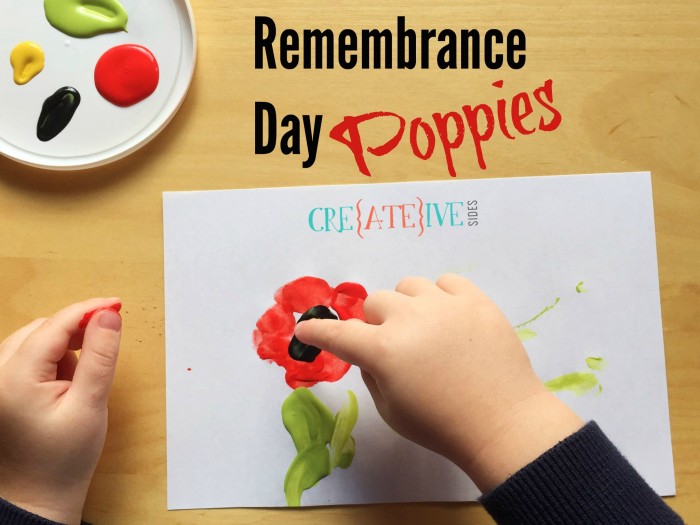 I repeat the stories passed down in our families, read out the names carved into the stone and explain why it is so important to never forget the sacrifices of those who came before us. When our daughter, Boo, was two and a half she watched the veterans, soldiers and emergency personnel march past us in full dress… she turned to me and said "Mama? Are those the superheroes?" Yes Boo, they truly are. #RememberThem
This year to get into the spirit of remembering, our son and his bestie created their own poppies.
You will need:
Paper
Paint (Red, Green, Black and Yellow)
Saucer for paint
Poppy seeds (optional)
Fingers
Wet cloth or unobstructed path to the bathtub
Note: Smaller children may need some adult assistance with this craft.
Be sure to check out our Creative Kids – Remembrance Day Crafts on Pinterest for more ideas.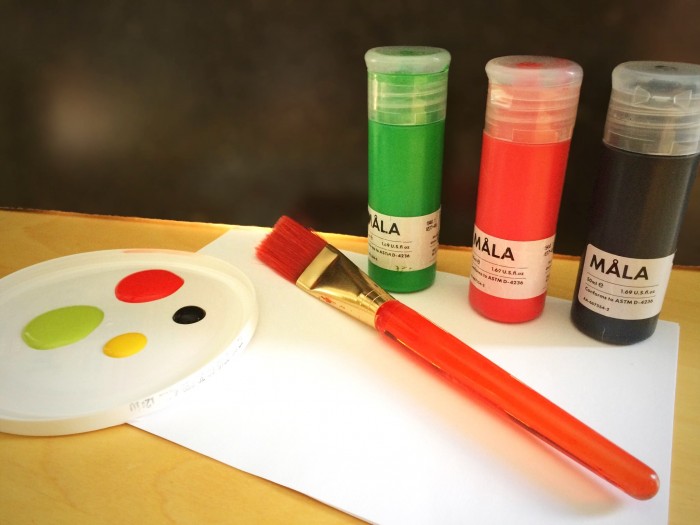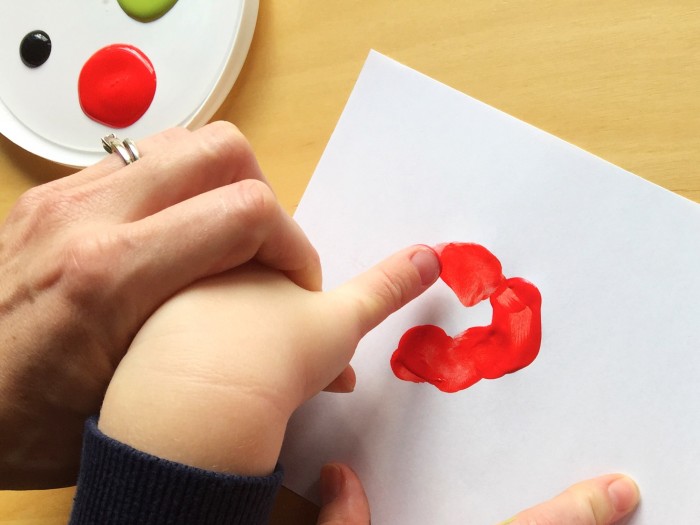 Step 1: Dip thumb into red paint and make four or five prints in a circle on the paper.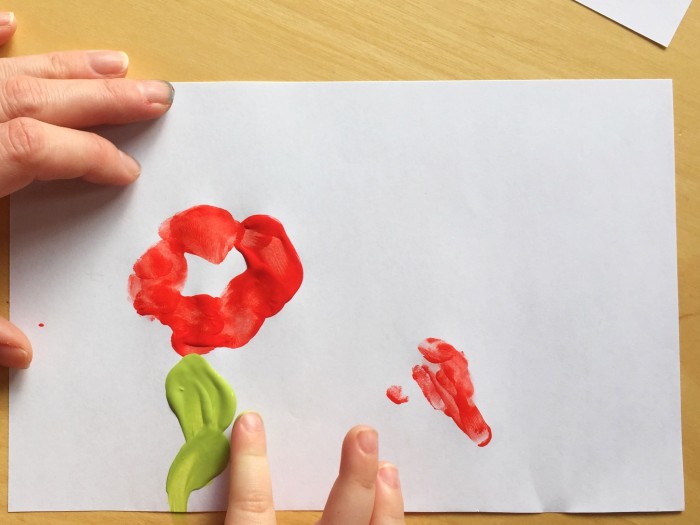 Step 2: Use the green paint to make the flower stem.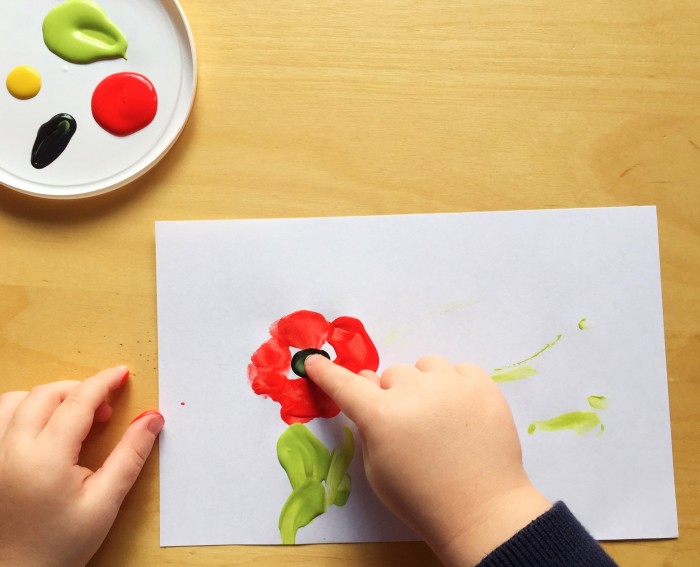 Step 3: Dip pointer finger in the black paint to create the middle of the flower. While the black paint is still wet you can sprinkle over poppy seeds to add texture.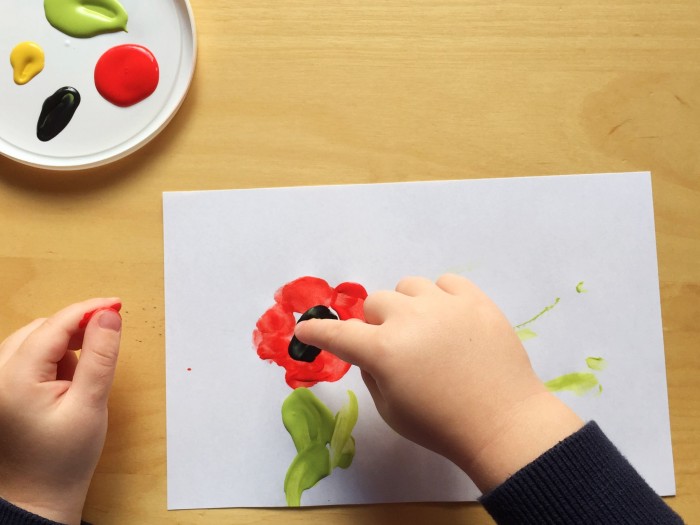 Step 4: Once the black paint has dried the kids have no further patience to wait dab some yellow paint in the centre of the black.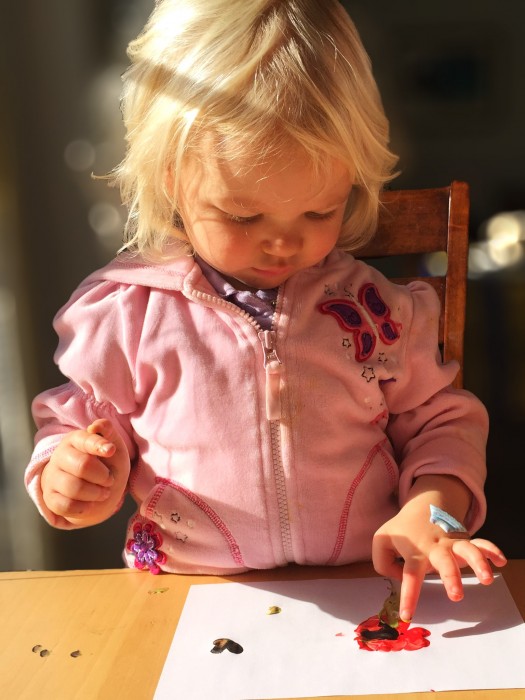 Step 5: Hang up and enjoy their masterpiece!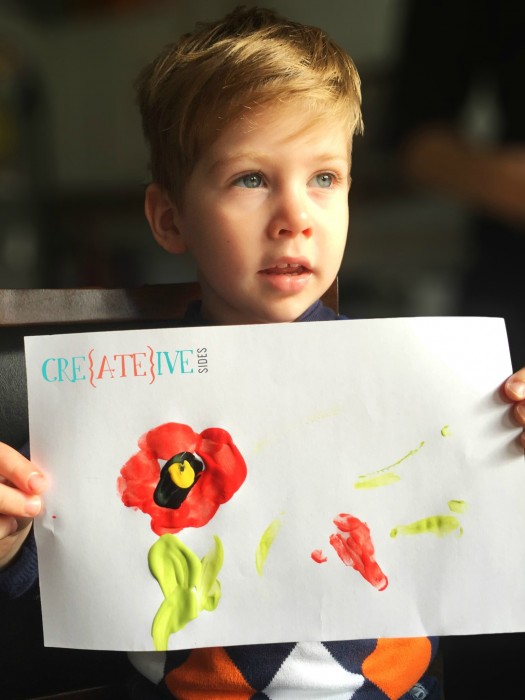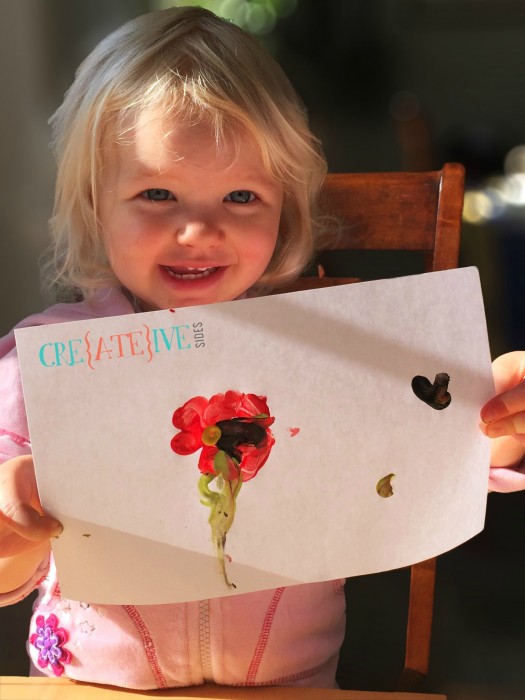 The following two tabs change content below.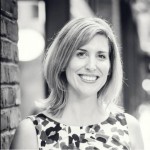 Andrea is the wife of one and mama of two who brings a certain je ne sais quoi to all she does. An avid crafter, baker and everything-maker she enjoys adding a little french twist to each of her creations. She firmly believes that coffee, wine and flying trapeze are the source of her joie de vivre.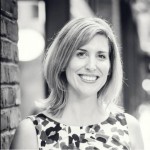 Latest posts by Andrea Moalic (see all)