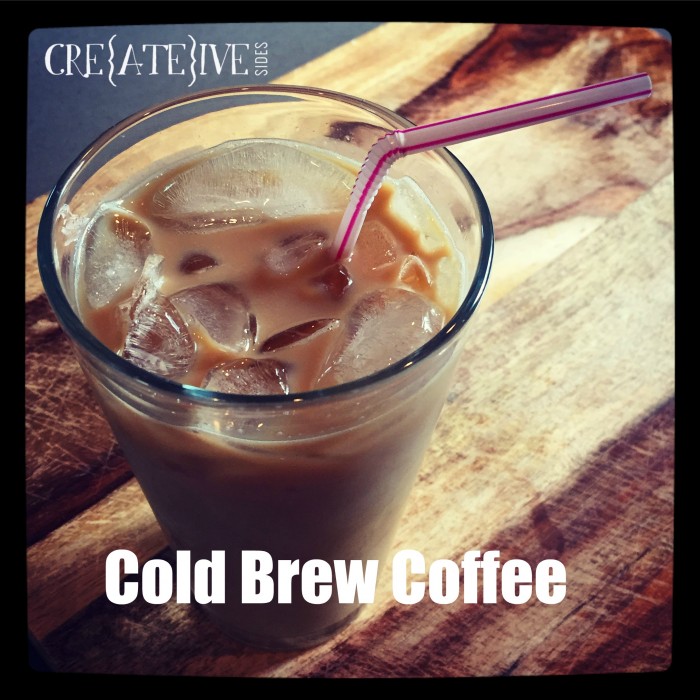 The weather is warming up which means it's the season of flip-flops, late evening sunsets, and my favourite summer staple: cold brew coffee. Don't confuse cold brew with iced coffee; this isn't your traditionally brewed coffee poured over ice. Cold brew takes time and a little love but it's worth the wait. Removing heat from the brewing process removes coffee's acidity so you end up with a coffee concentrate that's subtly sweet. It's also ridiculously cheap to make so wave goodbye to your overpriced lattes and embrace the magic that is making a week's worth of coffee for just a couple of bucks.
Ingredients
1 cup coarsely ground coffee
4 cups cold-to-room-temperature water
Directions
Pour 4 cups of (not hot) water into a container that gives you a bit of stirring room at the top once you add your coffee. Sprinkle coffee over the top and give your mixture a gentle stir to incorporate your grounds and make sure they aren't dry. Cover container with plastic wrap and store at room temperature for 12 – 24 hours.
Strain mixture through cheesecloth or a very fine sieve. Cover tightly and store in the fridge.
This makes approximately 3-3/4 cups of coffee concentrate. Serve over ice with water or milk, depending on how you like your brew. I'm a fan of a 1:1 coffee concentrate to water ratio with a healthy splash of cream and a dash of maple syrup but half the fun is playing around with ratios and additions to find your perfect cup o' (cold) joe.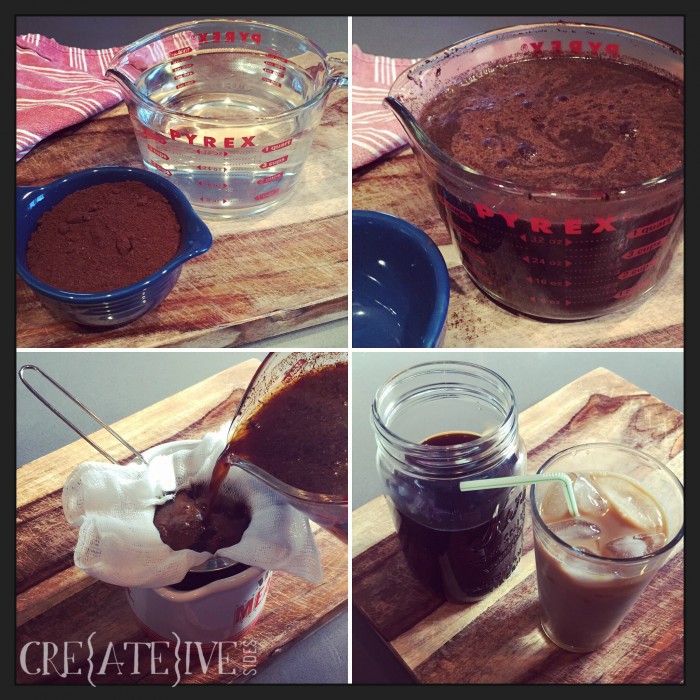 The following two tabs change content below.
Hillary is a part-time serious office person, part-time aspiring creative, and full-time mama of one spirited little guy. You can find her blogging about kitchen experiments, toddler antics, and life after cancer at Hillary with two Ls (please).
Latest posts by Hillary Westover (see all)