Wondering what to serve your overnight guests for breakfast? Planning a special breakfast in bed for your significant other? This tasty twist on traditional crêpes and mimosas will make an impressive menu no matter who you're feeding! Featuring Okanagan Spirits Raspberry Liqueur in both the crêpes and mimosas, it's the perfect way to add a festive touch to your brunch.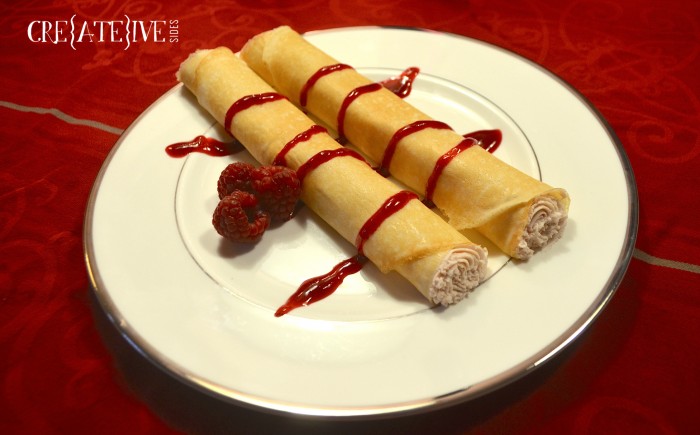 Okanagan Spirits Craft Distillery is Western Canada's oldest craft distillery, using 100% locally grown fruits and grains to make premium, world-class spirits. BC's original harvest-to-flask distillery now offers a selection of more than 25 internationally awarded spirits, including their signature raspberry liqueur. We were impressed with it's natural flavour and aroma; it tasted like fresh picked raspberries – with a punch!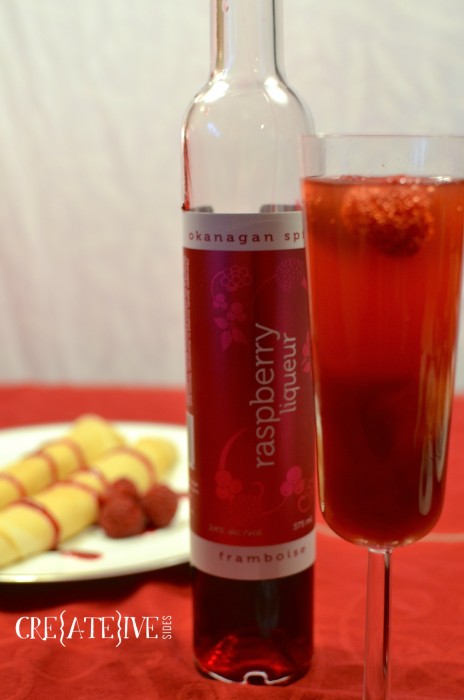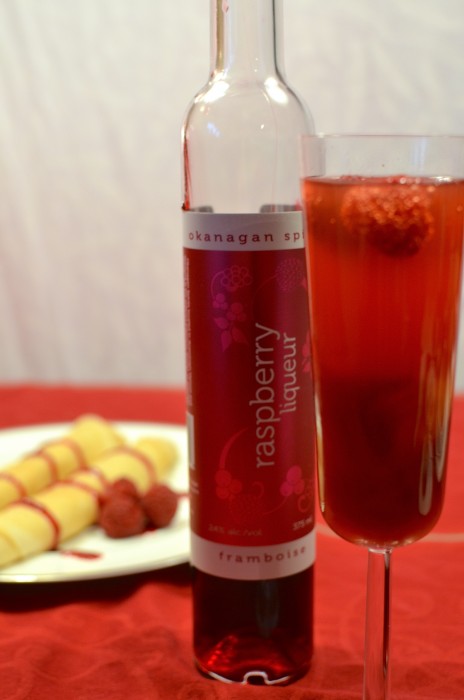 Raspberry Mango Mimosas
2015-12-07 22:34:31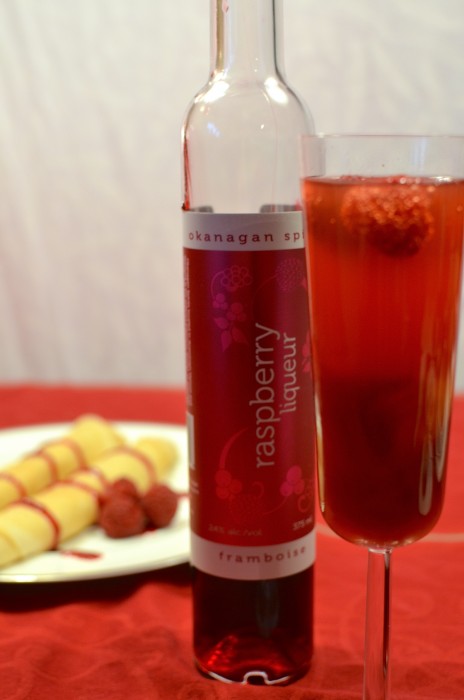 By the Glass
2 oz mango juice
1 oz Okanagan Spirits Raspberry Liqueur
2 oz Prosecco
Raspberries to garnish
By the Pitcher
2 1/4 c mango juice
1 1/2 c Okanagan Spirits Raspberry Liqueur
2 1/4 c Prosecco, Champagne or Sparkling White Wine
Notes
Champagne or Sparkling White Wine can be substituted for Processo
Creative Sides http://creativesides.ca/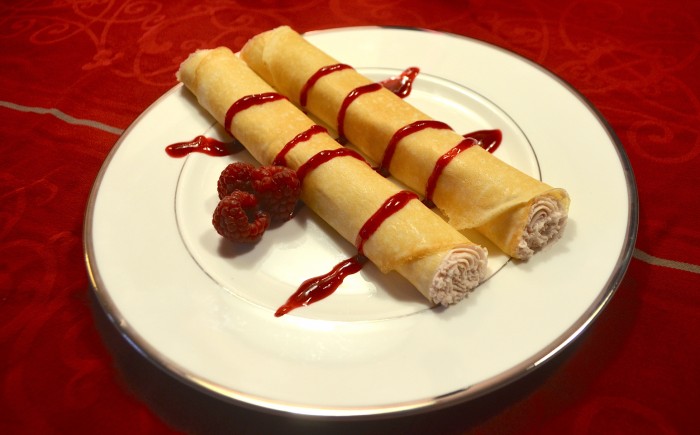 Raspberry Mascarpone Crêpes
2015-12-07 22:56:59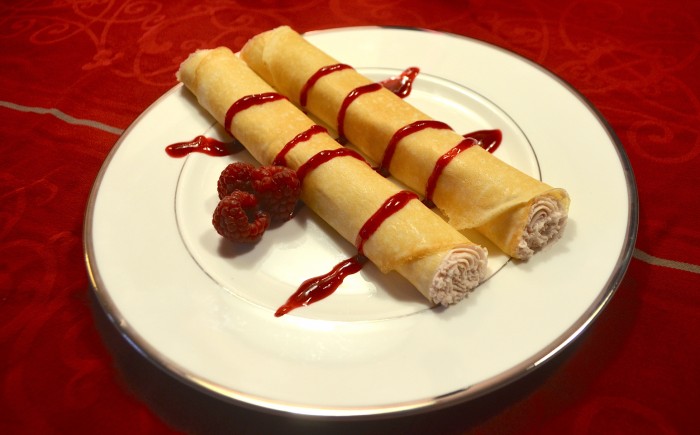 Ingredients
Crêpes: (Makes 15)
1/3 c sugar - or less if desired
1 tbsp buckwheat flour
1 tbsp canola oil or melted unsalted butter
1/3 c water
1 tsp salt
1 tsp vanilla
2 eggs
1 3/4 c all-purpose flour
2 1/4 c milk
Mascarpone Filling
1 c whipping cream
3 tbsp sugar
1 oz Okanagan Spirits Raspberry Liqueur
8 oz mascarpone cheese
1 tsp grated lemon zest
1 oz Okanagan Spirits Raspberry Liqueur
Coulis
1 pint fresh raspberries
1/2 c sugar
1/4 water
2 oz Okanagan Spirits Raspberry Liqueur
1 tsp lemon zest
Crêpes
In a large mixing bowl mix together the sugar, buckwheat flour, butter, oil, water, salt, vanilla and eggs.
Alternate adding the all purpose flour and the milk, mixing well after each addition.
Ladle batter into crêpe pan or crêpe maker and rotate pan or use spreader.
Leave to cook for 15-20 seconds.
Remove with spatula and place on plate.
Mascarpone Filling
In a large mixing bowl, whip cream until stiff peaks have almost formed.
Mix in sugar and 1oz of liqueur. Be sure not to over-beat or mixture will become butter like.
Set aside.
In a separate bowl, mix mascarpone, lemon zest and 1 oz liqueur until creamy.
Fold in whipped cream.
Coulis
Combine ingredients in a saucepan; bring to a boil over medium-high heat.
Reduce heat to medium low; cook about 8 minutes.
Remove from heat; cool completely.
Place mixture in a fine-mesh strainer to remove seeds.
Great Tip
Mascarpone filling and coulis can be made the day before to reduce prep time.
Chill beater and bowl before whipping cream.
If you are short on time, you can buy ready-to-use crêpes at your local supermarket such as Frieda's French Style Crêpes.
Creative Sides http://creativesides.ca/
All on the table disclosure: While these posts were generously sponsored by Okanagan Spirits Craft Distillery, all opinions and ideas are our own. See more dessert and cocktail recipes here. Read our full disclosure policy here.










The following two tabs change content below.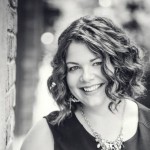 Heather is the somewhat sassy and sarcastic voice behind Life, Love and the Pursuit of Play. By day she is a freelance marketing consultant with Word of Mom Marketing, by night she runs her two fabulous blogs. Somewhere in between she is a wife to an amazing hubby and they both try to keep up with their two spirited girls!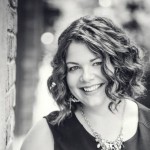 Latest posts by Heather van Mil (see all)